News
Right-wing extremist terror attack threat growing – PET
---
This article is more than 3 years old.
However, risk of Islamic terrorism still greater, even though it is greatly reduced, concludes intelligence agency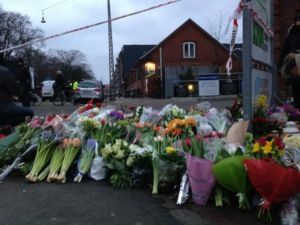 The PET intelligence agency has raised the terror threat in Denmark from 'reduced' to 'general', reports TV2.
However, the decision has nothing to do with the perceived capacity of extremist groups such as Islamic State, but more the growing threat of European right-wing extremists – particularly lone wolf operators who might even be home-grown.   
Correlated to Christchurch 
PET's Center for Terroranalyse has partly raised the threat level because it believes overseas attacks like the one carried out in Christchurch, New Zealand in March 2019 can inspire like-minded people in other countries – similar to the in Hanau, Germany in February. 
"This type of attack could also take place in Denmark," contended Anders Henriksen, the head of the terror analysis centre.
"The most likely right-wing terrorist attack in Denmark is an attack carried out by a solo terrorist or a small group located on the periphery of or outside a right-wing extremist environment."
Paralysing the propaganda
PET is accordingly devoting more of its resources to monitoring the spread of right-wing propaganda via the internet.
"We are looking into a complex, changeable and dynamic threat picture, where it still applies that terror can strike suddenly, and without any intelligence indications," commented PET head Finn Borch Andersen.
Still the biggest threat
The risk of an attack by IS, or a similar terrorist organisation, is considered reduced, even though it is still the biggest threat – in both Denmark and to Danish interests abroad.
Even though PET's analysis was finalised before the coronavirus hit Denmark, it is not the centre's opinion that the measures in force in any way increase or decrease the current threat level.
The current threat level is greatly reduced from February 2015 until 2018, when it was judged by PET to be significant.