News
Danish health ministry and authority at loggerheads over coronavirus testing
---
This article is more than 3 years old.
Magnus Heunicke, the respective minister, is concerned there isn't more testing as the fatality rate continue to climb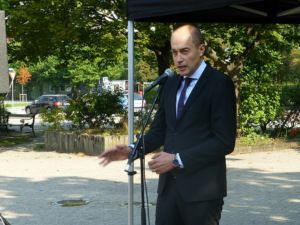 You would be forgiven for thinking Sundhedsministeriet and Sundhedsstyrelsen, the health ministry and health authority, were joined at the hip, but they are increasingly at war over the handling of the coronavirus crisis, with criticism flying in all directions.
Stunned by strategy
Magnus Heunicke is dismayed that Sundhedsstyrelsen hasn't tested more Danes for the virus – thus following the recommendations of the World Health Organization (WHO).
Since a change of strategies on March 12, the health authority's strategy has been to mostly test the really ill. Until then, it was testing more seemingly healthy people as part of a containment strategy. 
Too narrow a target group
"I am not happy with the strategy of continuing to mainly test the seriously ill. It is too narrow a target group. There should be far more testing," Heunicke told DR radio program P1 Morgen.
"It can have quite significant implications for how we can get through this crisis if it is tackled incorrectly."
Heunicke's opinion echoes the 'Test, test, test' plea of the WHO director-general, Tedros Adhanom Ghebreyesus.
Words with WHO's top man
Søren Brostrøm, the head of Sundhedsstyrelsen, rejects Heunicke's contention that Ghebreyesus is addressing the strategies of countries like Denmark. 
However, Heunicke claims he has spoken to Ghebreyesus and that the call is for all countries, including Denmark.
Latest figures
Of 14,870 people tested in Denmark for coronavirus, there have been 1,715 positive tests, according to figures updated at 10:00 by Statens Serum Institut today with the news there have been 124 new infections.
Some 32 people have died, and 69 are in intensive care, of whom 58 are on a respirator. In total, 301 people are in hospital. So far, there has only been one full recovery.