News
Coronavirus Round-Up: Good news for renters as more Airbnb properties become available
---
This article is more than 3 years old.
Bad news continues elsewhere as seven more fatalities are confirmed and Christiania cannabis trade encroaches the streets of Christianshavn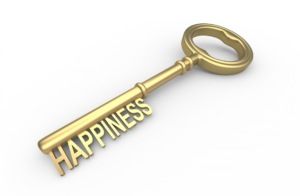 Boligportal, one of Denmark's biggest housing market platforms, has reported a 35 percent increase in available properties since the lockdown was announced on March 11.
With the short-term rental market in disarray, after tourists and business travellers cancelled in droves following the announcement, many property owners are seeking less profitable long-term rentals instead.
House-hunters in charge for a change?
For house-hunters used to fighting for scraps, the tables have been turned somewhat, and there might even be some room for bargaining – which is almost unheard of in Copenhagen, even before the days of Airbnb.
Internationals on average pay 29 percent more in rent than Danes, and there are even companies that deal exclusively with foreigners to exploit their urgency to find a place to live in the Danish capital.
---
Seven more victims of the virus since yesterday
A further seven people have died of the coronavirus in Denmark in the last 24 hours. There are currently 386 people in hospital as a result of the virus. Some 94 are in intensive care, of whom 78 are on respirators. The number of infections has risen by 127 to 1,851 in the last day. In total 15,981 have been tested. Over on the Faroe Islands, meanwhile, where  2,667 have been tested, 132 have the coronavirus.
Denmark earmarks 1 billion kroner for Africa
The Development Ministry has confirmed that a billion kroner has been set aside for Africa and nearby areas to deal with the coronavirus. In an attempt to be prepared for the worst-case scenario in Africa, the development minister, Rasmus Prehn, had already put together a humanitarian emergency package of 100 million kroner to address the expected health and economic collapse. According to the estimations of the United Nations Economic Commission for Africa (UNECA), growth in Africa will fall by 3.6 percentage points to 1.8 due to the coronavirus this year. The money has been made available by suspending several development projects – particularly those that have been made impractical by closed borders due to the coronavirus.
More than 80 aircraft on the ground at Copenhagen Airport
It's gridlock at Copenhagen Airport these days, where there are currently 87 parked aircraft. Each plane pays a daily charge of 9.67 kroner per tonne, which means that most planes are paying between 3,000 and 12,000 kroner. SAS, Norwegian, Jet Time, Sunclass Airlines, DAT and Irish CityJet are among the airlines with aircraft at the airport, with SAS accounting for 35 of them.
Reasons why coronavirus is worse than the flu
The coronavirus is more severe than influenza according to a number of parameters, Videnskab.dk claims. It is over twice as contagious, has an average reproduction rate of about 2.5 (compared to 1.1) and a mortality rate six times higher. Additionally, it makes far more people seriously ill and nobody has immunity. While normal influenza tends to bind to receptors in the nose, mouth and throat, the coronavirus settles on the lungs.
Copenhagen Marathon cancelled due to coronavirus
The Copenhagen Marathon, which was set for May 17, has been cancelled due to the coronavirus situation. The CEO of the 'Sparta' athletics association, the organiser of the event, explained that "based on the latest developments in the events in Denmark and around the world, we no longer consider it safe or justifiable to hold the race." Some 12,000 runners from more than 100 countries were expected to participate in what would have been the 41st running. Anyone who paid to register can either be refunded or use their registration for next year's race, which has already been scheduled for 16 May 2021.
Cannabis trade on streets of Christianshavn following Christiania closure
Copenhagen Police has reported that the illegal cannabis trade conducted on Pusher Street in Christiania has moved onto the streets of nearby Christianshavn. This development follows the closure of Christiania on Saturday March 21 as an effort to curb the spread of the coronavirus. Christianshavn residents have since reported witnessing illegal street sales and being approached by dealers near their homes. They are particularly concerned by the increased activity as it creates crowds and groups of people in close proximity to one another. Police have ramped up patrols in the area and have made several arrests. They are encouraging anyone who observes suspected dealers in the area to contact the police.