News
Coronavirus Round-Up: Eight more deaths in Denmark
---
This article is more than 3 years old.
Elsewhere, the news is mostly positive, as a large consignment of healthcare equipment is gratefully received from China, and Danish tests are announced for a new Japanese drug that might prevent the virus from hitting the lungs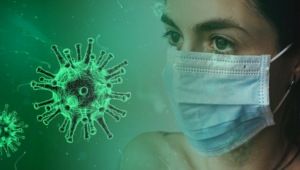 A further eight people have died of the coronavirus in Denmark in the last 24 hours, according to the latest Statens Serum Institut report.
More in hospital
There are currently 430 people in hospital – up from 386 yesterday.
Some 109 are in intensive care, of whom 89 are on respirators.
The number of infections has risen by 133 to 2010. In total 17,275 have been tested.
Elsewhere in the kingdom
Over on the Faroe Islands, meanwhile, where 3,120 have been tested, 144 are confirmed to have the coronavirus.
In Greenland there are only nine confirmed cases out of 321 people tested.
---
Danish researchers close in on coronavirus breakthrough
Researchers at the University of Aarhus are assessing an already established drug that could prevent the coronavirus from spreading into the human lungs and perhaps slow down the pandemic. Camostat mesylate was developed several years ago for the treatment of heartburn and pancreatitis in Japan, where it was approved by the Japanese Medicines Agency. A trial is planned to test it on 180 coronavirus patients across Denmark as early as next week. However, it will take three to four months to determine whether it works.
AI to monitor coronavirus patients instead of nurses
A new AI measuring system will monitor coronavirus patients instead of nurses from Monday in hospitals. Developed by two Danish doctors and a scientist, Wireless Assessment of Respiratory and Circulatory Distress (WARD) can detect dangerous situations faster than humans. In the long term, it will provide 24-hour monitoring of the patient's heart rate, blood pressure, oxygen saturation, heartbeat and breathing, saving a lot of time for doctors and nurses. At first, it will be used at Hvidovre Hospital, Bispebjerg Hospital, and Rigshospitalet, with plans to eventually cover the rest of the country.
Chinese healthcare equipment to arrive in Denmark
Protective equipment donated by the Jack Ma Foundation has just been received by the Danish healthcare system. The Chinese foundation made the donation after Thomas Senderovitz, the head of the Danish Medicines Agency, conceded that there was a lack of equipment. In total 5,000 visors, 5,000 protective suits and 500,000 face masks were received.
No sign of food shortage
In the midst of the worldwide health crisis, there is no indication of a food crisis according to Henning Otte Hansen, a senior advisor at the Department of Food and Resource Economics at the University of Copenhagen. Assessing how the coronavirus pandemic will affect agriculture, Hansen explains that there will be enough food in the world, so there is no need to worry about food shortages or wild price increases for basic products. This is especially true in Denmark, which is a country reasonably well supplied, as it is one of the countries that produce the most food per capita.