News
Focus on coronavirus testing: Government accepts help of institutions to check more people for the virus
---
This article is more than 3 years old.
Plans put forward to test the entire nation in just a month, but logistically it's not possible just yet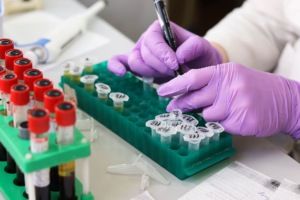 In light of the Sundhedsstyrelsen health authority's ambition to test up to 5,000 a day, the government on Thursday decided to accept the help of the universities and businesses.
Letter with 28 signatures
On Wednesday, a number of researchers from the major Danish universities, private medicine companies and hospitals sent a signed letter to the health minister, Magnus Heunicke, regarding the capability of carrying out multiple tests.
Sundhedsstyrelsen had been sceptical due to the reliability, logistical challenges and GDPR issues should testing take place in the country's hospitals.
However the government will now examine the capability issue.
Enough capability to test entire population in a month
Ingeniøren with the help of experts has calculated how long it will take to test the Danes for coronavirus, and it is encouraging news.
With a 24-hour operation, 100 PCR machines and the efforts of 300 laboratory technicians and researchers working in three-team shifts, it believes the entire population of Denmark could be tested in just four weeks.
---
Copenhagen ready to test 2,500 a day
The Capital Region on Thursday confirmed it has enough tests to conduct 2,500 a day over the next fortnight. It is also confident it can now quickly discern between the coronavirus and a common cold. However, the head of the Capital Region has cautioned that if the tests "run out suddenly, then we will have to cut down again".
SSI almost ready with test to show whether people have had virus
Statens Serum Institut is in the process of developing a blood test that can reveal whether you have formed coronavirus antibodies. According to Karen Angeliki Krogfelt, a professor of medical microbiology at Roskilde University, people who have produced antibodies will have a very hard time getting infected again for a period of up to two years. It is unclear when the first antibody tests will be available, however. The institute anticipates it could happen before the epidemic peaks.
Health minister regret to reject South Korea's offer
According to Berlingske, several Danish authorities, including Statens Serum Institut, said 'no' when South Korea offered Denmark thousands of coronavirus tests in the early days of the crisis. Officials from the Health Ministry on Monday contacted the South Korean Embassy in Copenhagen asking whether they could again be put into contact with KOTRA (Korea Trade-Investment Promotion Agency), reports Politiken. So far between 500 and 1,800 Danes have been tested per day, which is a long way off the World Health Organization's recommendations. The government previously mentioned this was due to a lack of test equipment. 
Health authority wants to test 10,000 every day
The head of the Sundhedsstyrelsen health authority, Søren Brostrøm, is now pushing for far more tests – even more than the recent plan to test 5,000 a day. Brostrøm hopes to test closer to 10,000.