News
Foreign workers particularly vulnerable as companies trim down
---
This article is more than 3 years old.
Some groups of foreign workers have been left in limbo as work and income requirements become impossible to meet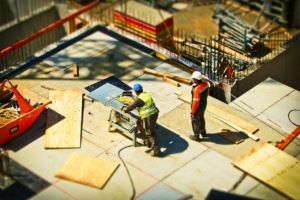 Denmark has seen a spike in recent weeks in the number of people registering as unemployed as businesses have closed down, sent employees home, and/or opted to lay off workers amid the coronavirus outbreak restrictions.
According to figures from the government, nearly 43,000 people registered as unemployed between March 8 and 26 – an increase of 31,763 on the same period in 2019.
While the situation is of deepening concern to many in Denmark, perhaps the most vulnerable population are the thousands of foreign workers who have lost jobs or been sent home from work.
Some groups of foreign workers have been left in limbo as many of the work and income requirements for Permanent Residency (PR) permits, visa extensions, the Green Card Scheme and family reunification have become almost impossible to achieve due to the impact of the coronavirus.
READ ALSO: Denmark could gradually open up after Easter 
No help in sight?
Financial relief packages are being enacted by the government, but they have yet to address the issue for the aforementioned groups.
Recent legislation guarantees companies 75 percent wage compensation for employees sent home due to the outbreak.
However, many companies have been so adversely affected by the crisis that they cannot make up the 25 percent difference and have laid off workers.
Those in commission-based work will most likely have seen their income significantly reduced despite the wage compensation, as it will only apply to their basic salary and not to their commission.
Foreigners have been disproportionately affected by the crisis as many work in the devastated hospitality and tourism industries.
In order to meet minimum salary requirements, many also take on additional part-time employment – often the first positions cut as businesses try to rein in costs.
READ ALSO: How Danish museums are adapting during the lockdown
Some MPs up in arms
The Danish Agency for International Recruitment and Integration (SIRI) has stipulated on its webpage for those seeking a residence permit based on the Greencard Scheme that: "Dispensation from this income requirement due to the COVID-19 situation cannot be granted, even if you have been sent home without salary or laid off from your job."
Some members of Parliament have voiced concern for migrant workers.
"These are people who are in a situation they are not themselves the master of. Many applying for family reunification and permanent residence who work in the vulnerable industries may be at risk of losing hours or their jobs," Rosa Lund, an MP for Enhedslisten, told Politiken newspaper.
"We have made auxiliary packages for a lot of other situations … which is why we should also make an aid package here."
Andreas Steenberg of Radikale expressed similar sentiments regarding visa and residence permit applicants affected by the crisis in Denmark.
"Going forward, I think that for those who are going to apply in the coming years, these two or three months, or whatever it may end up, should be an exception," he told Politiken.
The foreign minister, Mattias Tesfaye, noted that foreigners are also covered by the extended unemployment benefit period, as well as some of the relief measures.
"But I immediately found it difficult to see the argument that the crisis should lead to easing the rules regarding permanent residence permits" Tesfaye told Politiken.