News
Denmark to expand gradual reopening of country
---
This article is more than 3 years old.
PM Mette Frederiksen contends that the first phase has gone better than expected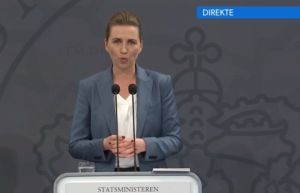 Due to figures related to the coronavirus being better than expected in Denmark, PM Mette Frederiksen said in a press release just moments ago that the government will expand its plans to gradually open the country.
Frederiksen cited continuing drops in the number of people being hospitalised and citizens being held in intensive care wards across the country.
"Good effort Denmark! Let's keep it up in the second half of this crisis," said Frederiksen.
"We are on the right path. We have it under control."
READ ALSO: Denmark's health services gradually opening up again
Stay vigilant
Many of Denmark's daycare institutions, kindergartens and schools (0-5th grades) are already due to open from tomorrow, and last night the government revealed that the health services would begin opening up for non-critical treatment.
So far, no specifics have been revealed about how the government intends to further expand the opening-up of the country, but the PM will discuss options this evening.
Frederiksen said that one of the government's key priorities at the moment is getting the Danes back to work, although not everyone will be able to return at the same time, and not all working conditions will return to normal straightaway.
Frederiksen, however, also maintained that for the progress to continue, it is paramount that the Danes continue to adhere to guidelines laid out by the government and health authorities.