News
Danish Round-Up: Country full of positivity it can beat coronavirus, as death toll nears 300
---
This article is more than 3 years old.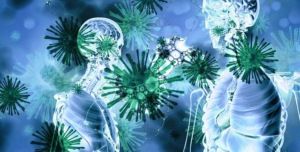 Yesterday's figures from Statens Serum Institut (SSI) revealed fewer new infections and fewer patients in intensive care.
The number of newly-infected people is steadily decreasing. Yesterday, just 178 cases were confirmed – less than half of the 388 recorded on Monday, according to the SSI daily figures.
Death toll close to 300
As of yesterday, 93 people were in intensive care units, which is seven fewer than on Monday. Of those, 80 were on ventilators – down from 87 in 24 hours. The death toll, meanwhile, stood at 299 people – up from 285 on Monday.
SSI points out that a large proportion of the fatalities were already suffering from serious health issues.
Confirmed cases of infection
In total, 6,496 people in Denmark have been infected with the virus, of which 2,235 have recovered. In total, 73,919 have been tested.
However, the SSI warns there could be between 30 and 70 times more infections, as not everyone with symptoms has been tested.
---
Children from infected households not allowed to attend school yet
Children living in households where at least one person has been infected with the coronavirus cannot attend school or daycare until further notice. The Ministry of Health's decision has been hailed by some of the municipalities that opposed the decision to reopen a fair proportion (35 percent) of the country's schools and daycare institutions from today.
One in ten negative coronavirus tests might be wrong
Five to ten percent of those tested negative with the coronavirus could be positive, according to the latest findings of the Sundhedsstyrelsen national health board. Samples are sometimes being taken from the wrong location of the body, contend doctors, who advise testers to target the pharynx and lungs. Additionally, it is thought the reliability of the test decreases according to how mild the symptoms are. In contrast, just 1 percent of the positive tests are wrong, added Sundhedsstyrelsen.
New App to monitor the spread of Covid-19
The spread of coronavirus in Denmark can be monitored and analysed through a new digital solution, the COVIDmeter application. Launched earlier this month by the Ministry of Health and the Elderly, all citizens with a NemID can now sign up for the new platform at health.dk and enter information about their own health status by answering weekly questions. In this way the Sundhedsstyrelsen health authority will be able to monitor and control the spread of infection. COVIDmeter was developed in collaboration with the National Board of Digitization and Netcompany, and it is free of charge for use.
Young man held in jail for coughing on police officer
A 27-year-old man has been placed in custody for four weeks by a court in Aarhus after coughing on a police officer and informing him he might have the coronavirus. It was the second such incident this month, according to East Jutland police, which reported that the episode took place in the centre of Aarhus on Sunday via Twitter. Earlier this month, a 20-year-old man was charged with coughing on two police officers and shouting corona. It is not thought that either of the assailants had coronavirus symptoms.