Sponsored content
Get started on investments in 2020
---
This article is more than 3 years old.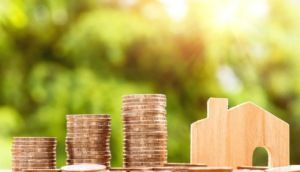 If you have funds at your disposal to invest, it's a good idea to do so. Investing is something many consider, but not everyone is up for taking the jump. But most of all, it takes time before investments yield considerable profits, so the sooner you get started, the better.
Many would say that this is a high risk, low reward. But if you do your studies, then you might be able to make a remarkable profit, if you're patient enough.
Easy to get started
One reason often preventing people from investing is the time they think is required to understand it. But actually, it doesn't need to be difficult. There are plenty of good resources online that will help you comprehend the most important aspects of investing.
Of course, there are many different opportunities within investment and it is necessary to know how to invest and what to invest in. Once again, online resources are a useful tool.
Equities are a good opportunity to increase your funds over time and, with a little research, you can easily earn a tidy sum by investing intelligently. For example, make sure you get the most out of your shares using a share savings account. So get investing and, over time, you can grow your fortune.
Afford more in the long term
As mentioned, investing often requires time, so it's important to think ahead. If you are able, start investing immediately because, given time, there is a good chance that your funds can grow considerably. In other words, you could help your future financial situation by investing as soon as possible. This is something that you can read more about on Mininvestering.dk
It's very important to be patient, if you're considering using time and effort to learn about investing into stocks, crypto or businesses. Patience is key, and with great patience and the right tactics comes great results. 
It's always recommended to have an adviser to accompany you in your journey in becoming a better investor. Therefore you should always consider your final decision twice and perhaps talk to an expert first, before you make the first move without thinking of the consequences in the long run. 
Losing money is always a risk when investing, so it's important to have some basic knowledge before investing your money. And you should never invest more than you can afford to lose. Fortunately, there are plenty of useful resources available to help you intelligently invest where the chance of profit is very high.