News
Denmark needs 250 billion kroner to tackle coronavirus havoc
---
This article is more than 3 years old.
While the funds for the country's ambitious crisis aid packages will be needed by July, the Danes are in a good position according to the National Bank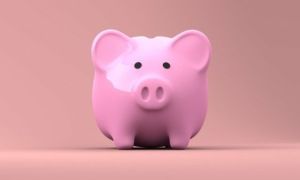 With Denmark in lockdown and the country's economy staring down the gaping maw of uncertainty, the government passed a series of massive packages over the past weeks in a bid to help companies, employees and entrepreneurs survive the coronavirus crisis.
Well, pretty soon it'll be time to pay up. And it ain't no pittance. 
In order to finance all the grand packages, the state will need to come up with a whopping 250 billion kroner by July, according to a report from the National Bank.
READ ALSO: Space issue in institutions forces Copenhagen to look outside the box
Look good for now
The good news is that, according to the report, Denmark is in a good position to scrape those funds together. 
Low state debt, healthy public finances and a top rating with the big international credit rating agencies will help Denmark on its way. 
And that's a good thing, because the National Bank expects the Danes will be required to loan at least half of the total amount.
The state has 130 billion kroner in the National Bank, and it could also drum up some of the funds by issuing government bonds and treasury bills.
But whatever the state decides to do, Denmark seems in good shape to tackle the crisis from an economic perspective … at least for now.