News
Tivoli and FC Copenhagen helping to alleviate school and kindergarten space shortages
---
This article is more than 3 years old.
Institutions under pressure due to requiring twice the amount of space per child than before the crisis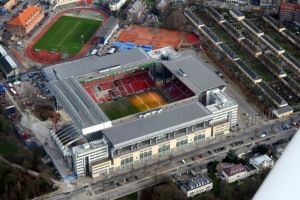 Due to the coronavirus-related guidelines rolled out by the government, there isn't space for all the kids returning to school, kindergarten and daycare in Copenhagen.
But thanks to the likes of theme park Tivoli and football club FC Copenhagen, the city has more options at its disposal. 
"We are almost ready with all our institutions, but they have a limited capacity, so we need to be creative and I'm happy that our big culture, housing and sports organisations have stepped up," said the deputy mayor for children's issues, Jesper Christensen.
READ ALSO: Space issue in institutions forces Copenhagen to look outside the box
Telia Parken Classroom 
The more stringent regulations outlined by the government mean that institutions require twice the amount of space per child than before – which has presented quite a challenge for some.
But Tivoli, for instance, has agreed with the city that children can use its Rasmus Klump playground and HC Andersen Palace.
While FC Copenhagen has offered its facilities at Telia Parken Stadium for children lacking space. 
"Our teachers and pedagogues are working extra hard to allow us to send our kids on their way again and we can help them a bit," said Katja Moesgaard, the COO of FC Copenhagen.