News
Immigrants and unskilled workers hit the hardest by Coronavirus Crisis
---
This article is more than 3 years old.
Many work in hotels and restaurants, which have been haemorrhaging employees at an alarming rate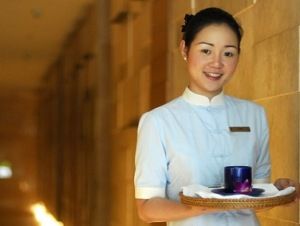 The Coronavirus Crisis is exposing the vulnerabilities of the labour market in Denmark.
The pandemic is not only causing economic division, but is having a big social impact and deepening inequalities in society.  
Recent figures from the Danish Agency for Labour Market and Recruitment show that 22.9 percent of the newly unemployed are immigrants or descendants of immigrants from western and non-western countries.
These numbers were registered by jobnet.dk between March 9 and April 19, and include many unskilled and hourly workers working in the hotel and restaurant industries. The total number of unemployed immigrants is now 19,547. 
Unskilled hit the hardest
Experiences from other crises suggest that the weakest and the disadvantaged are always the most affected in the labour market.
 "These are people with few skills, short education, disabilities, handicaps, young people who have just entered the labour market, and the elderly. It is very rational that companies get rid of the people they do not consider to be core employees when there is a crisis," explained Professor Thomas Bredgaard, a labour market researcher from Aalborg University.
In the financial crisis of 2008, Denmark lost 265,000 jobs and every fifth of them was an unskilled one.
Although it is difficult to predict the overall consequences of the Coronavirus Crisis, Lars Andersen, the head of the Labor Movement's Business Council contends that this sector will struggle to return to normal as quickly as others. 
More qualifications and highest benefits
Before the crisis the general consensus had been to create more jobs to achieve a more inclusive economy that enables all workers to enjoy a middle-class style of living – a goal that seems unlikely now.
So what will Denmark do to address these issues? The Business Council believes there is a need to secure more qualifications for the unskilled and a temporary raise in the monthly allowance.
 "I think that is a very regular requirement. Why should the unemployed have so little money? With the government's financial aid packages, a self-employed person can receive more from the state each month than an unemployed person receiving the highest unemployment benefit," said Andersen.