News
Disproportionate number of Danish coronavirus patients are overweight  
---
This article is more than 3 years old.
Statistics from three key hospitals revealed that 62 percent of admitted patients are overweight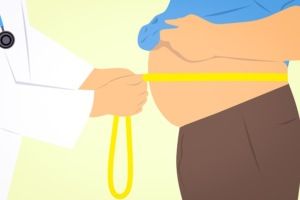 It's no secret that the elderly population is a big risk group when it comes to the Coronavirus Crisis. 
But new figures from three of Denmark's biggest hospitals have revealed that a disproportionate number of overweight Danes are also being admitted due to COVID-19 complications. 
Data gleaned from Hvidovre Hospital, Odense University Hospital and Aarhus University Hospital reveals that 62 percent of those admitted for the coronavirus are overweight – a group that accounts for 51 percent of the general population. 
Similarly, 35 percent of admissions involve patients who are obese – a group that accounts for 17 percent of the general population. 
"Significant obesity looks have as much of an impact as having a chronic condition or being elderly," Thomas Benfield, a professor from the Department of Infectious Diseases at Hvidovre Hospital, told TV2 news. 
"You have to work harder breathing when you are overweight. And a big belly pushes the lungs up into the chest, leading to a lower lung volume." 
READ ALSO: Danish report: Coronavirus is far more deadly to the elderly than the flu 
Risk groups
Currently, only the extremely obese (BMI of over 35) are officially considered part of the risk groups for the coronavirus by the Sundhedsstyrelsen health authority. 
Others in the official risk group – set to be updated in the coming 14 days – are the elderly (over-65s), people with chronic illnesses or immunodeficiencies, pregnant women, and the homeless.