News
Coronavirus Crisis hitting Denmark's budget hard in 2020
---
This article is more than 3 years old.
Government expects the public sector balance to be up to 197 billion kroner in the red this year alone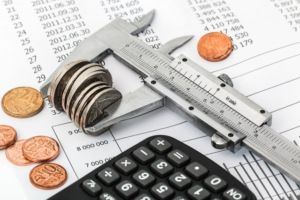 According to the Finance Ministry, Denmark's bottom line will be hit hard this year due to the ongoing Coronavirus Crisis.
In the new annual convergence report to the EU (here in Danish), the ministry expects the public sector balance to show a significant loss of up 165-197 billion kroner for 2020 – a decrease of 7-9 percent.
Depending on how quickly Denmark's economy adapts to the crisis, the country is expected to endure another loss in 2021 to the tune of 43-86 billion kroner.
"The many initiatives are aimed at preventing the long-term negative effects of the Coronavirus Crisis on the Danish economy. But we can't avoid 2020 being a year with significant decline and a public sector suffering a great deficit," the Finance Ministry wrote.
READ ALSO: Denmark needs 250 billion kroner to tackle coronavirus havoc
Good times over
According to the ministry, the blow to public funding will be the highest since the early 1980s – not even the Financial Crisis of just over ten years ago can compare.
The 100 billion kroner handed out in aid packages due to the current crisis accounts for a big chunk of the loss for 2020.
Denmark's public sector balance had been going strong in recent years with surpluses in 2017 (33.1 billion kroner), 2018 (10.7 billion kroner) and particularly 2019 (84.9 billion kroner).
A recent report from Nationalbanken suggested that Denmark would need 250 billion kroner to tackle the Coronavirus Crisis.