News
Copenhagen hosting massive international architecture event in 2023
---
This article is more than 3 years old.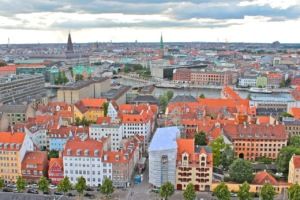 Copenhagen is becoming the world capital of architecture in 2023.
UNESCO has chosen the Danish city to host the International Architectural Association UIA World Congress in July 2023.
Some 10-15,000 participants are expected from all over the world.
Accordingly the city has decided that 2023 will be a Year of Architecture, with many events planned to highlight the important role it plays in society.
The Technology and Environment Administration has scheduled a partnership dialogue during 2020, where businesses, institutions and Copenhagen's citizens will be invited to contribute.
The culture and leisure mayor, Franciska Rosenkilde, is looking forward to greeting international visitors.
"The hosting of the World Capital of Architecture allows us to show all the good that Copenhagen can do," enthused Rosenkilde.