News
Sports Round-Up: All set for Euro 2020 in … ahem … 2021
---
This article is more than 3 years old.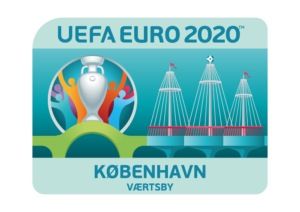 Copenhagen Municipality and the Danish Football Union (DBU) have confirmed that Copenhagen will host Euro 2020 next summer despite fears it would clash with the start of the Tour de France.
Four-day gap
The Tour de France Grand Départ will take place in Copenhagen on July 2, just four days after the last of the Danish capital's four scheduled Euro 2020 games, which were postponed from this year due to the Coronavirus Crisis.
Nevertheless, UEFA has decided to continue calling the event Euro 2020.
Tense talks
Negotiations to keep the games were described as tense and fraught.
But in the end the city mayor Frank Jensen and DBU chair Jesper Møller emerged to jubilantly confirm that Copenhagen will be hosting them both.
---
Less risk in amateur football
Researchers from the University of Aarhus and the University of Southern Denmark have used GPS and video analysis to determine there is half as much close contact between players in amateur football leagues as those in the Danish Superliga. 'Close contact' is defined by the National Board of Health as being within two metres of someone for more than 15 minutes – which is a factor being considered as football leagues look to restart matches amid the Coronavirus Crisis and safety restrictions surrounding it.
Superliga team to open with world's first virtual stands
AGF of Aarhus will be introducing what it calls "the world's first virtual grandstand" after Parliament on May 7 decided unanimously to reopen all professional sports without spectators. Large video boards will be situated on either side of the pitch where players on-field will see fan reactions in real-time. Fans can redeem a free ticket to join the different sections of the 'virtual stands' via the Zoom video platform. The virtual grandstand experiment will begin on the first game back for the Superliga on May 28 when AGF welcomes Randers.
First dog-running clubs opening in Denmark
Dog-running clubs have begun marking their territory in Denmark for the first time as the sport of 'Canicross' has grown in popularity around the world. Veterinary company Virbac has begun organising local dog-running clubs with experienced dog and race trainers to expand the concept for pet and owner alike. The activity is also used as behavioural training for the dog as it must pass through wooded areas and other obstacles at the direction of the owner. A University of Copenhagen study recently reported that every fifth dog in Denmark is overweight and that there is a strong correlation between a dog's weight and its owner's weight.
Danish cyclist reflects on why he retired over heart fears
Danish cyclist Casper Folsach has opened up more about the heart condition that effectively ended his promising career in the summer of 2019 and his life since. Casper had earned a bronze medal at the Rio Olympics in 2016 and was number one on the International Cycling Union's (UCI) world ranking for pairs at the start of 2019 before his heart was monitored to be running at 30 beats per minute more than his recommended maximum during intense training. MRI results showed scar tissue on the heart and he has not raced competitively ever since. Casper is now a technical consultant for the Danish national team and has left the door open to racing again if there is a change in his condition. He is one of Denmark's sharpest riders on his at-home bike through the virtual online platform Zwift, and he still trains every other day.