News
New guidelines to reduce coronavirus risk on public transport 
---
This article is more than 3 years old.
Transport ministry contends that everyone should face the same direction on trains and buses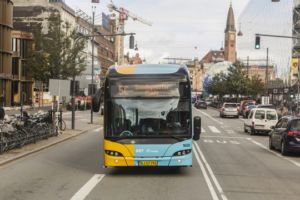 As part of the phase 2 reopening of Denmark from the coronavirus lockdown, trains and buses are permitted to transport more passengers.
And to this end, the government has unveiled new rules stipulating that it is acceptable to sit within one metre of fellow passengers if everyone faces the same way.
"It's still not possible to sit across from one another on the S-train, for instance. You can sit side by side, also within one metre of one another. But you just can't sit face to face," the transport minister, Benny Engelbrecht, told DR Nyheder.
Engelbrecht said that public transport has been running at about 10-20 percent capacity during the Coronavirus Crisis, but he expects capacity to increase to about 60-70 percent now.
READ ALSO: Storm floods could put the Metro out of service for a long time
Keep avoiding rush hour
Until now, passengers entering buses have had to enter from the middle doors to protect the drivers, but that could also change in the near future. 
Meanwhile, a number of other guidelines will remain in place.
These pertain to hygiene, using a bicycle for shorter trips and to avoid rush hour on public transport if possible. And if you feel sick, don't get on a train or bus.