News
International Round-Up: Danish firm linked to war crimes in Yemen
---
This article is more than 3 years old.
In other news, Swedish mayor takes aim at Danish PM over damaging border stance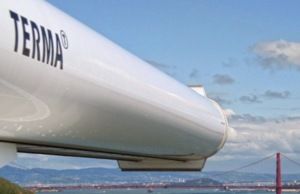 Investigative reporting from TV2 and DanWatch has concluded that Danish defence and aerospace manufacturer Terma sold radar and missile defense systems to the UAE that have contributed to the carrying out of war crimes in the conflict in Yemen – which the UN calls the world's worst humanitarian crisis.
The radar systems are said to have been instrumental in maintaining a naval blockade of vital food and medicine supplies to the people of Yemen, while the missile defense systems have protected Archangel bombers that have carried out over 20,000 air-strikes in Yemen, sometimes hitting civilian targets.
UAE sales also questioned
In related news, the Danish Business Authority is launching an investigation into the sale of military equipment by Danish firm Terma to the UAE in light of media reports indicating continued transactions between the two parties despite an arms embargo in place on combatants involved in the conflict in Yemen.
It has been alleged that Terma has supplied spare radar parts and trained technicians with the UAE company Elcome as late as March 2020 – in violation of export controls. Terma maintains it has fully complied with the law in all its dealings.
---
Dane the richest person in Scotland
Anders Holch Povlsen, Danish CEO and sole owner of international clothing retailer Bestseller, has been crowned the richest person in Scotland according to a new list compiled by the Sunday Times. Povlsen vaulted into first place with a fortune of £4.73 billion, surpassing the Glenn Gordon family, the owners of Scotch whiskey producing giant William Grant & Sons. The billionaire is also Scotland's largest private landowner, having amassed 89,000 hectares of real estate that include 11 estates and Aldourie Castle near Loch Ness.
Swedish mayor writes open-letter to PM Mette Frederiksen
Across the sound, the mayor of Lund in Sweden has penned an open letter to Danish PM Mette Frederiksen voicing frustration over the prospect of a prolonged border closure between the two countries. Mayor Philip Sandberg is especially concerned that the common labour market and economic growth of both regions are suffering. The letter comes as political party leaders discuss reopening their borders to non-essential travel from Germany and Norway while remaining closed to Sweden, which has taken a more lax approach toward curbing the spread of coronavirus.
Danish footballer handed down monster fine
Danish international Pione Sisto, a forward Spanish La Liga club Celta Vigo, has been fined a club record of just under 450,000 kroner (60,000 euros) for violating coronavirus restrictions by driving 3,000 km home to Denmark from Spain. Spain was under lockdown when Sisto set off on March 27 and he reportedly refused to train with the club upon his return to Spain on May 6. Sisto has not yet received the results of his test for coronavirus.