News
Science Round-Up: The effect of microplastics remains mostly uncharted territory
---
This article is more than 3 years old.
Elsewhere, the longest gorge is officially on the map, and it isn't the Grand Canyon!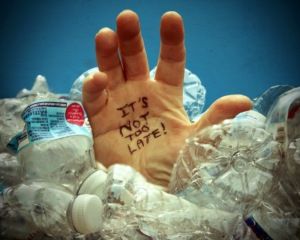 The consumption of microplastics is unavoidable – they are everywhere.
They can be found in many essential food products and in the air we breathe, and they are also in our drinking water and salt.
Researchers from the department of biology in the Southern University of Denmark, in collaboration with two universities in China, have found microplastics present in a wide range of foods, including honey, milk, beer and seafood.
It is believed the microplastics are added to the product during production, packaging and transport.
Uncertain impact
Elvis Genbo Xu, an assistant professor of environmental toxicology at SDU, is unsure how harmful long-term exposure to microplastics is.
There are no scientific studies defining how dangerous it can be for people to ingest microplastic particles, which accordingly take them into the lungs and digestive system.
Animal studies suggest microplastics can interfere with the metabolism rate and intestinal system.
At present, there are no official guidelines on how many microplastic particles food can contain.
---
New drug to be tested for coronavirus treatment
Working in co-operation with a Korean research institute that specialises in infectious diseases, researchers at DTU are assessing the effect of a drug 40 times stronger than Remdesivir on the coronavirus. The drug in question is Niclosamide, which was originally developed and approved to treat infections caused by tapeworms and other intestinal parasites. Clinical trial are expected soon.
Researchers to find 'brain's steering wheel'
Researchers at the University of Copenhagen have made a step further in understanding which nerve cells are responsible for our ability to walk. A new study in mice reveals a group of neurons in the brain that send signals to the spinal cord, functioning as a 'steering wheel' that controls whether the mouse turns right or left. Knowing the basic mechanisms of the brain, researchers hope the new discovery can advance treatment for people suffering from motor neurone disease.
Green urban communities increasing in Denmark thanks to Facebook
A new research project undertaken by the Department of Sociology at the University of Copenhagen indicates a growing trend for green communities in Denmark throughout the last decade. Researchers have located more than 250 green grassroots communities in cities and urban areas, mostly spurred on by Facebook groups since 2008, which participate in constructing green urban areas, animal breeding and nature conservation. By surveying 1,100 adults in major Danish cities, scientists stress the broad interest in green city life.
World's longest canyon in Greenland
Now scientists can explain how the world's longest canyon, which is located in northern Greenland, was created. According to a group of Danish and American scientists, the gap was most likely formed by meltwater breaking through the island's rocks and running towards the sea. At the same time (over the last 2 million years), with weather fluctuations, the ice spread and then retreated again, ending up covering the valley with ice 2.5 kilometres thick. The huge gulf was first discovered in 2013 by English scientists. At around 1,000 km in length, it is twice the length of the famous Grand Canyon in the United States, making it the longest gorge in the world.
One step closer to new cancer treatments
A new University of Copenhagen study has identified a protein that plays a key role in human cell division – the most important process throughout our lives. While normal cells have a limited number of cell divisions, cancer cells are uncontrollable in this aspect. However, this is where the protein – in scientific terms, RTEL1 – intervenes and help with the cell division process. Scientists hope that this new discovery will help them to design drugs that inhibit the specific protein and hopefully kill selected cancer cells. The results of the study are published in the scientific journal Nature Structural & Molecular Biology.
Rare duck in the ascendancy in Denmark
Thanks to a long-standing project initiated in the 1960s and 70s by the Danish Ornithological Society and several municipalities around Denmark, the number of breeding pairs of red-breasted mergansers (in Danish: skallesluger) has risen to around 150 – up from around 20 in the early 1920s. The very rare duck has finally found a place it can call home in nest boxes set up in several coastal municipalities, which create a better, safer environment for them to lay their eggs and hatch in peace.