News
Artificial heart transplanted in Denmark for the first time
---
This article is more than 3 years old.
Denmark is only the third country in the world to complete a process that experts hail as a paradigm shift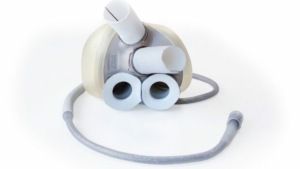 Doctors at the city hospital Rigshospitalet have become the first to transplant an artificial heart, Carmat, into a patient in Denmark.
Denmark is just the third country in the world to undertake the artificial heart transplant, and the doctors behind the effort hailed the milestone as a paradigm shift.
"We hope that, in future, we can offer transplantations to patients who are chronically ill from heart failure on both sides of the heart, who cannot wait for donor hearts – or for some reason are unable to have a transplantation," said Finn Gustafsson, a doctor and professor in advanced heart failure at the Department of Cardiology at Rigshospitalet.
Gustafsson said that the waiting time for a donor heart is about a year in Denmark and many patients die waiting.
READ ALSO: Danish breakthrough: Scan shows whether patients are in for a serious coronavirus bout
Danish expertise 
For years, Rigshospitalet has implanted mechanical pumps to support the left chamber of the heart of patients. 
But a mechanical pump can't help patients with heart failure on both sides of the heart – something that Carmat can by completely taking over the functions of the entire heart. 
So far, 13 patients in Denmark, the Czech Republic and Kazakhstan have had the Carmat transplant. The plan is to increase that number to 20 in the coming months.
Rigshospitalet has been chosen as a testing centre because of its expertise in treating and researching advanced heart failure.