News
Coronavirus/Science Round-Up: New study reveals who is most at risk from pandemic, and it's not good news, fellas
---
This article is more than 3 years old.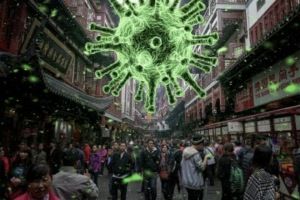 We didn't need another study to prove that the elderly and chronically-ill people are the most at risk of dying of the coronavirus – thank you, Statens Serum Institut – but now another segment of society has been added to the list: the male half!
Male dominance
The SSI study analysed characteristics and trends among 9,500 coronavirus patients, and it would appear that adult males in Denmark have accounted for 42 percent of all cases and 74 percent of those admitted to intensive care.
More than half of the people who have died within a month of testing positive have been adult males.
Chronic correlation
However, it is invariably in combination with old age and a chronic illness. Three out of four patients mapped in the study were over 75 years old with chronic illnesses – heart, lung, diabetes, and kidney disease – and they accounted for 82 percent of all fatalities.
Overall, more than half of the people who were hospitalised had two or more additional conditions.
---
Blood banks no longer testing for coronavirus antibodies
Due to issues with their new testing equipment, blood banks across the country have temporarily stopped testing blood donors for antibodies against the coronavirus, reports DR. The new Chinese test can only provide 69 percent certainty compared to 82 percent certainty when 20,000 blood donors were tested – mostly in April.
Trials of malaria drug for coronavirus to be suspended
Despite being much touted by US President Donald Trump, doctors in Denmark have stopped using the malaria drug hydroxychloroquine to treat coronavirus patients. Trials, which until now were taking place at Hvidovre Hospital, have been halts as the results of a new WHO-endorsed international research study suggested the drug was harmful to people with severe heart diseases. The study was published in the medical journal The Lancet, writes DR.
Denmark researchers grow living mini brain
Scientists at the University of Copenhagen have managed to develop what has been called a kind of 'mini-brain', as its appearance and activity mimics the brain of a foetus four to seven weeks after fertilisation. The mini-brain was grown by placing human brain tissue into small incubators. By emulating this process, researchers can more easily observe the development of the brain's complexity in its early stages and perhaps be able to regrow brain cells in patients afflicted with Parkinson's and Alzheimer's diseases in the future.
Bornholm to become energy island to produce green energy to export
Bornholm will act as one of two Danish islands that will export green electricity by 2030 as part of a new government climate plan. The other will be a man-made energy island built in the North Sea that will produce 2 GW of wind power electricity with a future potential capacity to produce at least 10 GW. The two islands together will produce 4 GW, which exceeds all Danish household annual consumption.