News
Local Round-Up: Returning foreign homeless people to their homelands still a major priority
---
This article is more than 3 years old.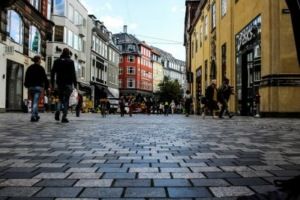 For the fifth year in a row, the municipality is running the so-called 'Transit Program', which was first established in 2015 to send foreign homeless people back home.
The program primarily targets migrants from a number of EU countries who need urgent help, or are jobless, and are living on the street, often with a substance abuse problem or mental illness, or both.
"I am pleased that the Transit Program can offer care, help and support directly to the migrants who want to return home so that we can support them by helping them to return home and rebuild their lives," said the city's social services mayor, Mia Nyegaard.
Five years of support
Securing a total of 1.7 million kroner for this year's program, the municipality has announced that it is ready to allocate more than 1.2 million to social organisations that assist, guide and support the returning homeless.
Since 2015, under the operation of the social administration's homeless unit and a number of social organisations, the municipality has sent home 150-200 foreign homeless people per year, according to TV2.
---
Cruises boats sail again with half of the guest
From June 8, the capital's canals will become busy again with boat tours setting off again, providing they are only full to half their capacity. Starting first with open boats, the Canal Tours, which has been taking people around the city's harbour and canals since 1904, confirmed to kbhliv.dk that it will operate in line with the health requirements.
Frederiksberg halves CO2 emissions one year ahead of schedule
Frederiksberg Municipality has already reached its goal to halve its CO2 emissions by the end of 2020. It partly attributed its success to using more green power, such as climate-friendly LED bulbs for road lighting. Frederiksberg's next target is zero CO2 emissions by 2030, its mayor Simon Aggesen told kbhliv.dk.
Billions of wastewaters released in Øresund by Copenhagen and Gentofte
A total of 35 billion litres of wastewater have been released by the municipalities of Copenhagen and Gentofte in Øresund over the last five years, according to TV2. From 2014 to 2018, 11,000 tonnes of the water (from toilets containing faeces, from unused tap water and rainwater from overflowing sewers) have ended up in the sea. Gentofte Municipality, which recently discharged 3.7 billion tonnes of wastewater just 300 metres from the popular bathing spot at Bellevue beach, told TV2 it needs more state investment to tackle the problem.
Vesterbro residents asked to help with final leg of Istedgade transformation
Residents of Vesterbro are invited to share their thoughts on the final stage of transforming Istedgade – the stretch from Flensborggade to Enghavevej – a project that started ten years ago. Residents can suggest their opinion through an online questionnaire on matters such as the possibility of including speed bumps (which often confuse tourists because they resemble pedestrian crossings!), cycle paths, the width of the pavement and street lighting. Additionally, a 'Face In The Hole installation' has been set up for them to share photos and suggestions under the hashtag #voresistedgade on social media.
Construction of cloudburst tunnel to commence
The large-scale project to build a 1.3 km cloudburst underwater tunnel from Vodroffsvej in Frederiksberg to Halmtorvet and Kalvebod Brygge in Vesterbro is scheduled to start imminently. Expected to be take four years, drilling work some 17-20 metres underground will affect car traffic from Halmtorvet running east towards Gasværksvej. However, cyclists and pedestrians will not face any major obstacles. Overall, the tunnel will direct cloudburst rain into the Oresund Strait with a capacity of 20 cubic metres of water per second, according to HOFOR and Frederiksberg Forsyning, the companies in charge of the project.