News
Denmark to help stop migrant flows from reaching EU
---
This article is more than 3 years old.
Integration and immigration minister outlines investment in centres in Tunisia and Rwanda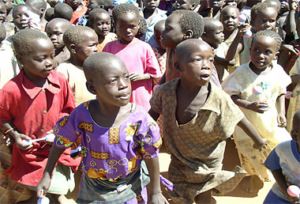 Denmark is funding two initiatives in African countries to curb the flow of irregular migrants before they reach Europe's borders. Austria will also provide financial contributions.
Training centre in Tunisia
The first effort is to support Tunisia in building a border management training centre, with 26 million kroner provided over a three-year period to fight human traffickers and smuggling networks.
Denmark's integration and immigration minister, Mattias Tesfaye, said the north African country is central to migration routes and needs support in border control.
"When African migrants arrive in Denmark, they have already crossed several borders. It is unsustainable," Tesfaye said.
He added that working with African countries would help Denmark deal with migration and promote a fair and humane asylum system.
Germany and France have also contributed to aiding Tunisian border authorities.
Rwandan transit centre
Denmark's second effort involves 21 million kroner in funding for a transit centre in Rwanda.
Refugees and asylum-seekers are moved from detention centres in Libya to the Rwandan centre to get protection and humanitarian aid.
From Rwanda, they can either resettle in third countries or return to their home countries, if it is safe to do so, or states where they have been granted asylum. The UN refugee agency implements the project with Rwandan authorities.