News
Science Round-Up: DTU identify enzymes that can capture CO2
---
This article is more than 3 years old.
In what has been a busy week for the university, its researchers announce projects to assess the nation's water, cut down on the materials used to build bridges and increases its coronavirus testing capacity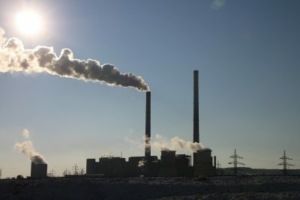 After several years of research, scientists at DTU Bioengineering have identified a number of enzymes that can capture CO2 and transform it into sustainable chemicals with the use of electricity from the wind turbines.
The specific enzymes can effectively convert carbon dioxide into formic acid and then into methanol.
The DTU Bioengineering scientists contend that Denmark can become a market leader if there is a high production of the particular enzymes.
Further research needed
In the researcher's estimations, 200 tonnes of the enzyme can capture one million of tonnes of CO2 every day.
To achieve these results, a new technology needs to be developed, and that would begin with a way to produce enzymes on a large scale.
---
New DTU project changes conventional design of suspension bridges
A recent research project at DTU introduces a new method to design suspension bridges and buildings in a more climate-friendly method using fewer materials. New designs using cross-beams reduce the required materials by 14 percent and the CO2 emissions generated in production and transport of concrete and steel by up to 30 percent. Construction is responsible for 39 percent of the world's total emissions. As well as suspension bridges, the new methods will apply to high-rise buildings, stadiums and highway bridges, asserts DTU Professor Ole Sigmund.
Up to 5,000 samples of coronavirus to be analysed per day by DTU
The Center for Diagnostics at DTU (DANAK), which has been carrying out coronavirus tests for hospitals in the Capital Region, has raised its daily capacity from 1,500 to 5,000. The increase means the centre should be able to take care of all the capital hospitals' needs. Until now, it has mainly been preoccupied with test requests from Rigshospitalet and Hvidovre Hospital.
Everyone gets access to water pollution data
The DTU's environment department has taken charge of a project to record pollution levels in seawater, lakes, and fjords, producing data that will be widely accessible for businesses and the public. Sensors will be placed in waterways all over Denmark. Supported by the Innovation Network for Environmental Technology, the project is still under development. The DTU hopes to test it out on the Danish coastline this summer.
Climate Council recommends cessation of oil and gas drilling in North Sea
In a new report, the Climate Council recommends that no more permits should be issued for drilling and exploration work in the North Sea. As things currently stand, companies hold permits to drill until 2050, and a new tender is underway to issue permits until 2055. Four oil companies have expressed an interest. The council recommends the cessation even though Denmark stands to lose billions of kroner in revenue. Several government support parties heavily support the council's recommendation, but the government remains unsure.
Exercise and plant-based diet is paying back Danes
Cholesterol levels have fallen by 19 percent in Denmark since the 1980s, according to a new international study published in the scientific journal Nature. Danish researchers conclude that healthy lifestyles have dramatically reduced the risk of many Danes dying prematurely of cardiovascular disease or blood clots. The study involved 1,000 researchers who assessed the data of 102.6 million people in 200 countries across a 39-year time period from 1980 to 2018.