News
Danish Round-Up: All parents given right to bereavement leave 
---
This article is more than 3 years old.
Elsewhere, the police are given more freedom to hunt for criminals online and coronavirus could lead to permanent change for school children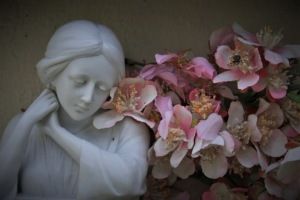 Backed by a unanimous Parliament, the government has agreed that all parents who lose a child under the age of 18 will have the right to take six months of bereavement leave.
Originally put forth as a citizenry proposal, the law will be approved at the beginning of October, when Parliament convenes following the summer break.
"Losing a child is unbearable – whatever the age – and an immense sorrow," said the employment minister, Peter Hummelgaard.
"So I am pleased that we can secure the right to a half-year's bereavement leave for all parents to give them space to mourn without needing to worry about returning to work."
Read more about the new law here (in Danish).
---
Coronavirus could alter school forever
According to child and education minister, Pernille Rosenkrantz-Theil, the three months of alternative teaching that school kids have experienced during the coronavirus lockdown could change teaching permanently. The minister underlined that she would not change the full school week schedule, but could make other changes – such as teachers' freedom to plan classes. To this end, Pernille Rosenkrantz-Theil has requested that the Danish Evaluation Institute (EVA) review the experiences gleaned from the lockdown teaching to see if positive aspects can be used permanently going forward.
Police unshackled online
A broad majority of Parliament has approved a new law on June 16 that will boost the police authority's options when investigating crime online. The move is expected to strengthen police investigations into crimes such as fraud, money laundering, child pornography, drugs and explosives online. The law is scheduled to come into effect on July 1.
New housing condition rating system
From October 1, the current system used to rate housing quality will be changed to make it easier for buyers to decipher conditions of prospective new homes. The current K1, K2 and K3 rating system will be changed to colours: red indicating serious damage that need immediate attention, yellow representing damage that can wait some years, grey for lesser damage, and black for damage that requires further inspection. Additionally, the ratings will be available digitally in the future.
Mean and green: Defence areas to become more climate friendly
The defence minister, Trine Bramsen, has presented a new strategy that aims to make areas owned by Danish Defence more green. The initiative is to produce more forest, biodiversity and climate-friendly areas, whilst scaling back agriculture-related operations. With a property area totalling about 33,000 hectares, Danish Defence is one of Denmark's biggest landowners. The initiative, which also includes making barracks more sustainable, is the first of several, contended Bramsen.