News
Denmark leaps to second in the world in competitiveness
---
This article is more than 3 years old.
Danes shoot up six spots on the annually-published IMD World Competitiveness Ranking compared to last year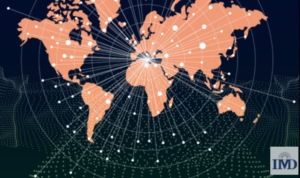 Denmark is one of the most competitive countries in the world, according to the 2020 World Competitiveness Ranking.
Published annually by the IMD Business School in Switzerland, the ranking had Denmark shooting up to second from eighth last year – only Cyprus, Greece and Estonia saw higher jumps.
"Denmark, in second, can credit a strong economy, labour market, and health and education systems. In addition, the country performs very well in international investment and productivity, and it topped Europe for business efficiency," the report found.
READ ALSO: Back on track! University of Copenhagen moves up in university rankings
Not so venerable Venezuela
Singapore finished top of the list for the second year running, while Switzerland, the Netherlands and Hong Kong followed Denmark to complete the top five. Sweden, Norway, Canada, the UAE and the US completed the top ten.
Other notables were Ireland (12), Finland (13), Germany (17), Australia (18), the UK (19), China (20), South Korea (23), France (32), Japan (34), Indonesia (40), India (43), Russia (50), Mexico (53) Brazil (56)and South Africa (59).
Venezuela was ranked last, preceded by Argentina and Mongolia. 
Read more about the rankings here.