News
Business Round-Up: 100 percent of Danish electricity generation to be green by 2027
---
This article is more than 3 years old.
Pension companies Danica Pension and PFA also reveal future green focus with their investments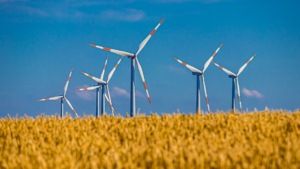 According to the Danish Energy Agency's projections, Denmark's electricity consumption will be covered by renewable energy systems by 2027.
By 2030, the agency predicts, Denmark is expected to start exporting green energy.
A phasing-out of coal will result when the Fyn Power Station stops using it in 2022 and Nordjylland Power Station follows suit in 2028.
By that time, the generation of electricity will primarily be sourced from wind power and solar cells, while heat production will be based on biomass power plants and heat pumps.
Agriculture and transport lagging behind
The country's aim is to reduce its CO2 emissions by 70 percent compared with emissions in 1990.
At that time, almost 40 percent of CO2 emissions were accounted for by electricity and heating – the equivalent of 30.7 million tonnes of CO2.
By 2030, the figure accounted for by electricity and heating will have decreased to 2.3 million tonnes.
However, other areas, such as agriculture and transport, are expected to emit similar levels in 2030: 11 and 14 million tonnes of CO2 respectively.
---
Danish retail giant to buy 301 stores in Poland
The Salling Group will pay 1.5 billion kroner for 301 Tesco stores in Poland and then  spend almost the same amount on transforming them into Netto stores. The Salling Group already operates 386 Netto stores in Poland. The deal is subject to approval from the Polish competition authorities' approval, which the Salling Group hopes will come before the end of the year.
Danica Pension to become CO2-neutral by 2050
Danica Pension is committed to making its investments CO2-neutral by 2050, reports Finans. The company's ambition is to invest 30 billion kroner in the green transition in 2023, gradually raising the annual amount to 100 billion kroner by 2030.
PFA enabling its clients to prefer climate-friendly investments
Denmark's largest pension company, PFA, is enabling its customers to choose more climate-friendly investments. By using the company's sustainable pension product PFA Klima Plus, customers can decide the percentage of its investments that are climate-friendly. The company's goal is to become CO2-neutral by 2025 and CO2-negative by 2030 through investments in forest and carbon-reducing technologies.
Coop refuses to withdraw coffee brand with black woman logo
A number of food companies worldwide are rapidly changing logos that depict historic black people – Aunt Jemima, for example – but Coop has no plans to do the same with the Cirkelkaffe brand, which has been in circulation since the 1950s. It uses a black woman with large, white circular earrings, who cartoonist Aage Sikker Hansen drew in 1955. "I can assure you that we have no plans to change the logo for Cirkelkaffe," Coop executive Jens Juul Nielsen told TV2. "She is certainly not a slave. It is a woman that Sikker Hansen painted who lived and worked in Denmark."