News
Denmark allows travel to most of Europe
---
This article is more than 3 years old.
Travel to a vast majority of European countries will be allowed from June 27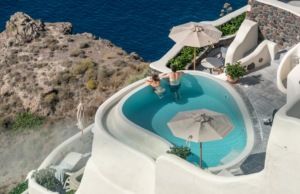 People in Denmark can finally pack their suitcases and explore most of Europe again as the government further reopens borders in the EU and Schengen area  from June 27. 
After a strict lockdown, Denmark on Thursday announced criteria for opening its borders, which includes a low number of coronavirus infections and robust enough testing capacities. The government said the criteria opens up borders to a "vast majority" of European countries.
"I am pleased that we are now able to take a significant step towards normalisation and that Danes can now travel to more countries in Europe. We are in a much better place in Denmark than we had dared hope just a short time ago," said the foreign minister, Jeppe Kofod.
Except Sweden and Portugal
Travel is allowed to so-called open countries or those with fewer than 20 infected persons per 100,000 inhabitants per week. Statens Serum Institut will prepare a weekly list of countries that are classified as open, which will first be released on June 25.
Among the countries meeting the criteria so far are France, Greece, Italy, the Netherlands and Spain.
For now, Sweden and Portugal do not meet the criteria. However, travel will be allowed to the Swedish regions of Scania, Halland or Blekinge.
The Foreign Ministry does however discourage travel to countries that imposed significant entry restrictions on Danes such as forced quarantine even if they met the government's criteria. This means unnecessary trips to Ireland and the UK are discouraged.
Lovers from outside EU
The easing of restrictions does not lift the requirement for tourists entering Denmark to present proof of a valid booking of at least six nights. Only residents of Schleswig-Holstein in Germany or Scania, Halland or Blekinge in Sweden are exempted from this.
Also from June 27, people from outside the EU with lovers, grandparents and grandchildren in Denmark can now enter the country, provided they present a negative coronavirus test performed less than 72 hours before.
The lifting of restrictions follows the initial reopening of borders to Germany, Norway and Iceland on June 15. As with previous announcements, the travel advice could be rolled back in case of new waves of infection.
Read the opening model fact sheet in Danish here.
A list of the countries that currently meet the government criteria can be found below.