News
Local Round-Up: Danish restaurant ranked the second-best in Europe
---
This article is more than 3 years old.
As far as the penis plant goes, however, Copenhagen is the undisputed number one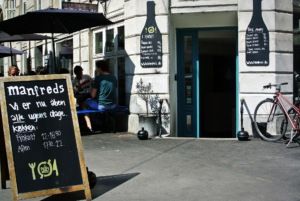 Rasmus Munk's restaurant Alchemist 2.0 has been ranked the second best restaurant in Europe by Opinionated About Dining (OAD).
Only Frantzén in Stockholm ranked higher, even though Alchemist 2.0 has not yet completed a full year of business.
One Faroese and five other Danish restaurants also made it into the top 100.
The result is not surprising 
OAD voters are prominent international bloggers and foodies, and Berlingske points out that the high position of Alchemist 2.0 on the list did not come as a big surprise.
Last year Munk held a pop-up lunch for some of the reviewers, who are all declared fans, ahead of the restaurant officially opening.
Munk unseated the similarly named Noma 2.0 as the top ranked Danish restaurant, even though it managed to advance three places from ninth in 2019 to sixth.
---
Copenhagen's stinky 'penis plants' blooming again
Amorphophallus Titanum, which a broader audience perhaps knows better as the 'penis plant', has started to bloom again, KobenhavnLIV reports. The pauses between flowering can sometimes last for 15 years, although the Danish ones have surprisingly blossomed every year since 2012. Amorphophallus Titanum can be found in the Botanical Gardens Palm House. It is characterised by its enormous inflorescence and a strong smell of decay.
The City of Copenhagen loses parking fees case
If drivers use one of Copenhagen's municipal parking machines to pay for parking and accidentally make a typo in their car's registration number, they risk getting a parking fine even if the payment goes through. The Supreme Court has stated that such fines cannot be upheld. The City of Copenhagen is pleased that the decision now provides a safe basis for handling the cases.
Stranded sea turtle to stay at The Blue Planet for now
In January, two German tourists found a sick and debilitated baby sea turtle and brought it to The Blue Planet aquarium. The animal had severe pneumonia, but it responded well to the antibiotic treatment and today it is perfectly healthy. The turtle will stay in the Blue Planet for now, but in the long run it will be returned back to the sea.
Immigration Service moves to Næstved
Immigration Service (Udlændingestyrelsen) and its 450 employees have moved to Næstved from Ryesgade. Its final day was marked with speeches and a tour through the new office building. Immigration Service with its 450 job positions is among the largest employers in the agreement on the relocation of state companies.
27-year-old Bulgarian accused of causing extensive train traffic disruption
A 27-year-old Bulgarian stands accused of causing extensive train traffic disruption, as it is alleged that a 25-kilogram metal bar he placed across the rails between the stations Nordhavn and Svanemøllen in Copenhagen could have caused the derailment of an S-train  Ekstra Bladet reports. Around 120 people were on the train on March 4 this year. The Bulgarian has pleaded not guilty. While he admits being at Nordhavn Station, he denies going out onto the rails.