News
Most satisfied: Denmark tops EU survey on government corona response
---
This article is more than 3 years old.
Among EU citizens, Danes reported the highest level of satisfaction with their government's response to the Coronavirus Crisis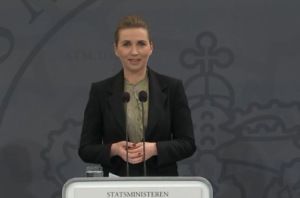 While many Europeans feel uncertain about the Coronavirus Crisis, Danes reported the highest level of satisfaction with their government's response to the pandemic, an EU survey reveals.
Denmark topped the list of EU countries where citizens were satisfied with the measures that their government took against the virus, according to a European Parliament-commissioned survey.
Along with Irish citizens, 85 percent of Danes said they were satisfied with their government's handling of the crisis. The survey was conducted between April 23 and May 1 in 21 EU member states just as Denmark began lifting strict lockdown restrictions it imposed in March.
There were 21,804 respondents aged 16 to 64 across the EU.
Least concerned about job loss
In contrast to Denmark and Ireland, citizens in Spain (35 percent), Poland (40) and France (42) reported the least satisfaction with their governments' approach to the crisis.
Concerns about unemployment or partial unemployment were least reported in Denmark (8 percent) – in contrast to Hungary (32), Spain (29) and Greece (28) where these were considered a problem.
Similarly, Danes were the least likely to report a loss of income since the start of the pandemic (14 percent). At  the other end of the spectrum, Hungary (46), Spain (42), Greece (41) and Bulgaria (40) led the way.
Relapse?
Lykke Friis, the head of Think Tank Europa, said the survey results confirmed the findings of various domestic polls. Yet she said it remained an open question whether the trend in Denmark would continue with the government reopening borders and a potential relapse impacting on satisfaction.
The survey also echoed the findings of a Eurofound poll that people in Denmark reported the lowest job loss levels in the EU during the first weeks of the Coronavirus Crisis. The government has compensated companies to avoid lay-offs, shouldering a hefty part of employees' wages.