News
Scooters out: Copenhagen Harbour cleaning ends
---
This article is more than 3 years old.
Compared to previous years, divers recovered more bikes and scooters this time around instead of cars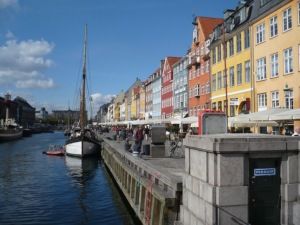 The Port of Copenhagen on Tuesday concluded its annual clean-up of the harbour, fishing out a motley of items ranging from shopping carts to scooters.
City and Harbour found a total of 299 bicycles, 178 electric scooters, 44 tyres and 10 safes. Other items included shopping carts, chairs, traffic cones, signs and decks. Divers earlier also recovered a ladder and dildo from the waters.
Divers cleaned the harbour for 10 days.
Lifestyle change
Anne Skovbro, chief executive officer at By & Havn, said that authorities noticed a change in the type of garbage recovered, which reflects the lifestyle of people in Copenhagen.
Formerly, the debris consisted of cars but now it is mostly bicycles and electric scooters, she added.
Unlike in previous years, this year's spring cleaning was postponed due to the coronavirus pandemic.