News
Drinking at distance: Homeless free of coronavirus
---
This article is more than 3 years old.
Homeless people now drink in smaller groups – a potential factor in their steering clear of the coronavirus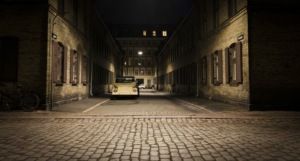 Contrary to initial fears, homeless people in Denmark have been cleared of the coronavirus and have even adopted a new drinking culture: distancing.
Organisations had feared that homeless people were especially vulnerable to the virus, but charities now report that they and vulnerable citizens are free of COVID-19.
This is the case in both Copenhagen and Aarhus.
Happy with results
In Aarhus, about 400 homeless and vulnerable citizens have been tested and not a single one of them has got a positive result.
"We tested in late March and the end of May, and we are happy with the result," Niels Bjørnø, the head of private charity Kirkens Korshær, told TV2.
In the capital, the organisation Sand said that taking coronavirus prevention guidelines seriously protected the city's homeless people.
Drinking in small groups
"Before the coronavirus, you could easily see 50 people standing together and drinking beer at Hulgårds Plads in Copenhagen, but now five people stand here and another five people there," Kim Allan Jensen, the president of Sand, told TV2.
"There is a new drinking culture, one might say," Jensen added.
The government advises people to maintain a one-metre distance between each other to avoid the spread of the virus.