News
More young girls suffer from eating disorders – report
---
This article is more than 3 years old.
Psychologists say girls as young as 11 and 12 have been suffering from eating disorders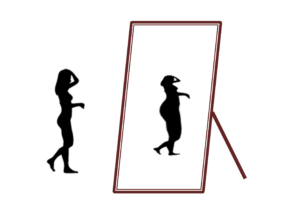 There are more people suffering from eating disorders in Denmark, and a vast majority of them are girls, according to the National Board of Health.
In a new report, the board said that the number of such patients in hospital care increased by more than 60 percent from 2010 to 2018. This translates to 11,700 people who have suffered from eating disorders such as bulimia.
"It's a very big problem and those affected have difficulty in getting well," Sabine Elm Klinker, the deputy head of the National Association against Eating Disorders and Self-Harm, told DR.
11 and 12 years old
The report was based on the number of people hospitalised for eating disorders in the last five years. It classified patients according to age – children and adolescents were those aged 8 to 17, while adults were those 18 and above.
For the first time, the board said that the number of children and adolescents with eating disorders exceeded the number of adults. While eating disorders usually occur during the teenage and adolescent years, the patients are getting younger.
"They tend to be 14 and 15 years old. But now we also get some aged 11 and 12," said Mette Bentz, a psychologist at the Børne- & Ungdomspsykiatrisk Center Bispebjerg.
Offering treatment
The report did not explain why patients were getting younger, but the board said that the number of adults is declining – a positive indication of treatment.
The curve tends to flatten as the cases are investigated and patients get treatment.
"If we improve the well-being and resilience of young people, and if we can teach them to become more happy with themselves and with diversity, we will increase the chances of protecting them from eating disorders," the report concluded.