News
National Round-Up: Education remains most popular field among university applicants
---
This article is more than 3 years old.
Although the number of university applicants is high this year, the education minister is worried that they are applying for just 3 programs instead of 8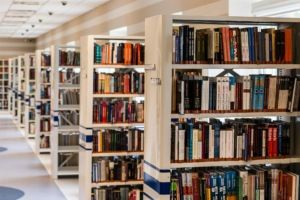 Education is still the most sought after field of study among university applicants, data show.
This year, 94,604 enrollees applied for admission to higher education, Politiken reports. In total, 5,910 applied for education studies, one percent less than a year ago, although these programs are still the most sought after ones.
Most popular choices 
The top 5 most sought after academic fields were:
– education with 5,910 applicants (46 fewer than last year)
– nursing with 5,112 applicants (121 more than last year)
– medicine with 4,462 applicants (602 more than last year)
– civil engineering with 3,953 applicants (422 more than last year)
– general engineering 3,674 applicants (86 more than last year).
Increase in numbers of applicants
According to TV2, the number of applicants has increased by 7 percent compared to last year. It does not come as a surprise since many young people have decided not to take a sabbatical year due to the Coronavirus Crisis.
Ane Halsboe-Jørgensen, the minister of higher education and science, told TV2 that she was happy to see many applicants.
---
Enrollees apply for 3 programs instead of 8
While university applicants have an option of applying for up to 8 different programs all across the country, the average number of each enrollee's applications this year is just 2.8, DR reports. One day before the application deadline, Ane Halsboe-Jørgensen, the minister of higher education and science, encouraged enrollees to "search broadly" and apply for more programs as this would improve their chances of getting into university.
Indoor venues may face bankruptcy after reopening
Phase 4 of the country's reopening starts in August, and many venues may face the risk of bankruptcy, reports DR. According to the government's rules, the indoor venues will have to reject up to 90 percent of all guests, making their businesses unviable. DR quoted a venue manager, Simon Sandfeld, as saying that the situation is "terribly desperate" as he expressed hope that politicians would provide financial aid to the industry. "We must have an allowance for the seats we cannot fill," he said.
Tourists to get warnings to avoid accidents near shooting training
In recent years, many tourists have accidentally entered the military area at Oksbøl Barracks during shooting training, BT reports. The training takes place near popular holiday areas in Vejers and Blåvand that usually attract plenty of tourists. To avoid accidents, 27 new masts are being set up in Oksbøl to ensure the safety of tourists by letting them know when the shooting is happening. When a red flag is raised, training is in progress and they should stay away from it.
Many normal-weight girls see themselves as fat
According to Inland, one in three 11-year-old girls in Denmark sees herself as "too fat", even though only one in ten is actually overweight. This shows a significant discrepancy between the proportion of children and adolescents who believe they are overweight and the real number of overweight children and adolescents. Children's Rights National Association finds these figures worrying and admits that many kids tend to strive to attain their concept of perfection even though it is "unattainable".