News
Danish passport fifth most powerful in the world
---
This article is more than 3 years old.
The coronavirus has changed the rules of who gets to travel where and even Americans do not have as much mobility as before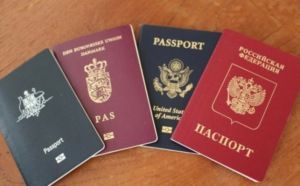 The Danish passport remains among the world's highest ranked but the coronavirus pandemic has redefined international travel even for holders of premium passports.
Denmark placed fifth in the 2020 Henley Passport Index, a ranking of the world's passports based on the number of destinations their holders can access without a prior visa. Danes can travel to 187 destinations with visa-free access.
This year's ranking is slightly lower than the 2018 standing where Denmark placed third. The list was published on Tuesday.
'Extraordinary shift'
Henley & Partners, a London-based global citizenship and residency advisory firm, produces the rankings based on data from the International Air Transport Association. The association maintains a global database of travel information.
In first place this year was Japan, followed by Singapore. South Korea and Germany ranked third while Italy, Finland, Spain, and Luxembourg placed fourth. Austria tied with Denmark in fifth place.
Yet 2020 is an extraordinary year for international travellers with the coronavirus shifting the rules of who can travel where.
For instance, while the US passport is the world's seventh most powerful, Americans cannot travel to Europe as their country was excluded from the EU list due to the high number of cases there. Henley & Partners said that Americans now have roughly the same level of travel freedom as Uruguay citizens due to the EU ban.
"This is one of many extraordinary shifts in passport power caused by the temporary pandemic-related bans," Henley & Partners said.
Demand for dual citizenship
The firm said that the Coronavirus Crisis increases the demand for dual citizenship and investor visas.
"For investors and their families, having a second citizenship or an alternative residence is an even more precious asset than ever before, as concerns over access to first-rate healthcare, global mobility, and quality of life take on a new urgency," said Juerg Steffen, CEO of Henley & Partners.
The firm added that places that are well governed and better equipped to deal with the pandemic will become target destinations for relocation.