News
Science Round-Up: Genetic technology to be used to detect coronavirus
---
This article is more than 3 years old.
A startup has found a way to lift the speed of electrophoresis. In the meantime, 3D-printed fish will be ready to be served in restaurants in just 2 years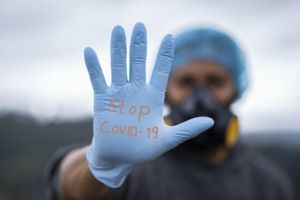 A Danish biotech sturtup will use genetic technology to diagnose COVID-19 and future pandemics in a more efficient way.
The biotech startup company Accelerbiotics, which originates from DTU Biosustain, aims to develop two technological platforms that can perform electrophoresis needed to test the disease.
Electrophoresis is a laboratory technique used to separate DNA, RNA, or protein molecules based on their size and electrical charge.
Faster and cheaper diagnosing
Today, electrophoresis is mostly done manually, which makes the testing process time-consuming.
The new technology will allow purifying biomolecules such as DNA, RNA and proteins faster, cheaper and more sustainably as the electrodes will be recycled.
The platforms will be able to handle over a thousand samples at a time and read the result immediately afterwards.
---
HPV-related head and neck cancer cases increase
According to Rigshospitalet, HPV-related head and neck cancer cases have notably increased in the past 18 years in Eastern Denmark. The fact that the disease is sparked by HPV – and not by smoking – is also supported by the significantly increased number of non-smokers who get this form of cancer. Another striking detail is that patients tend to be younger than they used to be.
Students 3D-print fish
Students from the EU-led research project Training4CRM and DTU have created a 3D-printing technique that allows producing fish-like products based on proteins from mushrooms and peas. The project Legendary Vish is expected to be marketed to sushi restaurants by 2022.
The joy of eating chips does not depend on salt
According to research conducted by the University of Southern Denmark, chips taste just as good when they contain 30 percent less salt. The researchers have tested 200 young people and have been surprised by the result, which suggests that the pleasure of eating chips is not dependent on salt content. As 9 out of 10 Danes eat too much salt, the finding is relevant as this ingredient can be significantly reduced without affecting the overall taste.