News
Denmark tops UN digital government survey
---
This article is more than 3 years old.
For the second time in a row, Denmark tops the UN e-government survey for its online services linking the national and local governments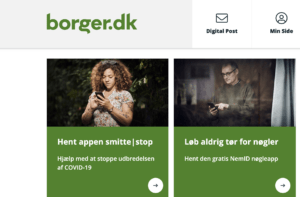 Denmark remains the global leader in digital government, according to a new UN survey, with online services such as NemID and Borger.dk helping it earn the distinction.
The country ranked first among 193 states in the 2020 United Nations E-Government Survey released on Friday, which captures the scope and quality of online services, status of telecommunication infrastructure and human capacity.
"Denmark's Digitization Strategy focuses on creating a central ICT infrastructure that links the national government agencies, local government and municipalities to common services and a range of initiatives," the UN report said.
Global digital divide
This is the second time in a row that Denmark topped the survey, with the last being in 2018.
The UN prepares the survey over a two-year period and supports countries' efforts to provide effective, accountable and inclusive digital services.
Next to Denmark, South Korea and Estonia also fared well, followed by Finland, Australia, Sweden, the United Kingdom, New Zealand, the United States, the Netherlands, Singapore, Iceland, Norway and Japan.
The UN however noted that the digital divide persists. Seven out of eight countries with low scores are in Africa.
Functioning despite COVID-19
Authorities attributed Denmark's ranking to a citizen-centred approach and government agencies' collaboration that resulted in services such as NemID, Borger.dk and Digital Post. They added that the system prepared the country to deal with the Coronavirus Crisis.
"We have a coherent digital infrastructure and a wide range of digital solutions, which means that teaching, doctor visits, municipal case processing and other public services could to a large extent continue despite the closure of society," said Rikke Hougaard Zeberg, director of Digitaliseringsstyrelsen.
She said that the next step is to find solutions for the "digitally challenged" such as the elderly and persons with disabilities. The government also needs to ensure digital security against hackers and other cybercriminals.