News
Cross-border trade and German VAT reduction endanger retail giants
---
This article is more than 3 years old.
Purchasing goods across the border with Germany will soon reach pre-coronavirus levels. Danish companies are asking the government to apply measures to help them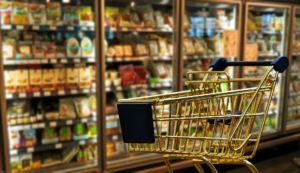 When countries locked down due to the coronavirus, Danes were unable to cross borders to buy cheap sodas, sweets and alcohol in Germany. According to TV2, this helped boost sales of retail giants Salling Group and Coop. In southern Denmark alone, Coop's sales have grown by 32 percent.
However, cross-border trade has slowly started to resume and so retail stores are about to lose the extra profit.
The situation is also complicated by Germany's temporary VAT reduction meant to stimulate its economy. The country's VAT has been reduced from 19 to 16 percent while food production VAT has been cut from 7 to 5 percent.
Levelling the playing field
For this reason, both Coop and Salling Group are now asking the Danish government to apply special measures to level the playing field.
Per Bank, the CEO of Salling Group, told TV2: "It is important to reduce VAT because right now we are facing 5 percent food production VAT in Germany and 25 percent general VAT in Denmark."
The government has previously rejected Venstre's proposal to halve VAT in Denmark for the rest of the year.
Popular activity
"For 25 years we have been trying to make it work. Maybe we should just lower the tax on beers and sodas. As we have seen before, it works when we do it," Venstre MP Hans Christian Schmidt told DR.
For now, going to another country in order to buy some sodas and alcohol seems to be a popular activity among people in Denmark.
According to the Danish Chamber of Commerce's survey, around 45 percent of citizens take a trip to the border stores at least once a year. It results in losses amounting to billions of kroner in taxes and duties.