News
Nordic chain with hotels in Denmark goes bankrupt
---
This article is more than 3 years old.
Hotel giant Maribel goes bankrupt as the Coronavirus Crisis worsens its financial troubles. The development is not expected to affect the chain's hotels in Denmark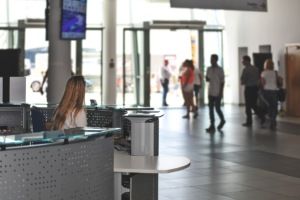 The Nordic hotel group Maribel has gone bankrupt with more than one billion Norwegian kroner in debt. 
However, the bankruptcy will not impact on Maribel's hotels in Denmark such as First Hotel Kong Frederik in Copenhagen, First Hotel Grand in Odense and First Hotel Aalborg, reports Finans.dk. 
The company operates hotels in 12 countries.
Corona effect
Maribel has been struggling with large deficits since winter.
"Since last autumn, we have worked hard to get long-term financing with our three main creditors, Vastint, Host and Marriott," said the head of Maribel, Pål Mørch. 
The Coronavirus Crisis has aggravated Maribel's financial troubles and made it more difficult for the group to find money to cope with the pandemic's consequences. 
"It is very sad and we can definitely claim that the bankruptcy is corona-related. No, we were not financially stable before the corona but we have been in the process of tackling this problematic situation and definitely believed that the group had all the chances to survive," said Mørch. 
Property owners in charge
While Maribel is in charge of the operation of its hotels, it does not own the property in which they are located.
It is then up to the owners of the properties and the people behind the bankruptcy estate to decide what will happen next.