News
Tense talks in EU summit on corona recovery budget
---
This article is more than 3 years old.
Prime Minister Mette Frederiksen demands a "reasonable balance" between loans and grants in the EU summit on the coronavirus recovery fund in Brussels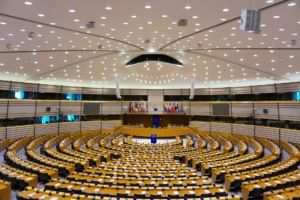 EU leaders meeting in Brussels remain in deep disagreement over the new coronavirus recovery fund and the bloc's next long-term budget. 
Since Friday morning, the summit of EU Heads of State and Government has been ongoing.
The recovery fund that aims to boost European economies after the pandemic has sparked debates throughout the meeting. 
'Reasonable balance'
EU countries plan to jointly lend up to 5.6 billion kroner to the fund. The money is aimed at countries such as Italy, Spain and France, which have been hit hard by the Coronavirus Crisis. These countries want the subsidy share to be as high as possible. 
In the original proposal, two-thirds of the money, 3.722 billion kroner, was to be given as a subsidy while the rest was to be offered as loans to countries in need.
Yet the so-called Frugal Four consisting of Denmark, the Netherlands, Austria and Sweden are opposed to the money being given as grants. That is why Prime Minister Mette Frederiksen on Sunday demanded a "reasonable balance" between loans and grants.
On Monday morning, it was proposed that the subsidies be cut to 2.9 billion kroner. 
Interests opposed
Dutch Prime Minister Mark Rutte said on Monday morning that he feels that "progress is being made" but that there is still a risk that negotiations will break down. 
With his strict austerity approach, Rutte has frustrated other European leaders such as French President Emmanuel Macron and Italian Prime Minister Giuseppe Conte.
But Rutte said this was just "background noise". "I fight for the Dutch and a strong Europe." 
Luxembourg's Prime Minister Xavier Bettel said that in his over seven years of work as head of government, he has not observed "interests as diametrically opposed as those we see now".  
The tense meetings resume Monday afternoon.