News
'The Danish Girl' dance production to star transgender person in lead role
---
This article is more than 3 years old.
The production company aims to deliver an authentic experience, saying 'The Danish Girl' is about the experience of being a trans person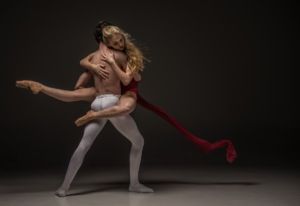 A Danish dance company is looking for a transgender dancer to play the lead role in the dance production of "The Danish Girl", DR reports.
The show will be based on the 2000 novel by David Ebershoff, with choreography by the renowned Tim Rushton.
David Price, the associate artistic director of Black Box Dance Company and the show's producer, said to DR that Ebershoff had permitted the company to make the first dance performance based on the book on the condition that a transgender person plays the lead role.
Attempt to stay authentic
The original novel "The Danish Girl" was based on the life of trans woman Lili Elbe, the first known recipient of male-to-female sex reassignment surgery that she underwent in 1930.
In 2015, the book was turned into a movie, starring British actor Eddie Redmayne in the lead role who was later on nominated for an Oscar for his performance. Yet, the film was broadly criticised by the international trans community for casting a cisgendered man for the leading part.
The dance production wants to avoid such criticism by appearing authentic.
"As a spectator, you experience dancing largely on the emotional level, and therefore it is also about whether the people who convey the stories do so in an authentic way," Price said.
Importance of context
Another reason why it is vital to have a trans person in the lead role is the importance of context, Price said.
"Exactly 'The Danish Girl' is about the experience of being a trans person. If you make a performance of 'Romeo and Juliet' in 2020, then it does not matter whether Romeo is played by a white cisgendered Italian or not. The context is love – not gender identity," he added.
Black Box Dance Company may have to deal with a limited number of applicants.
About 15 dancers have already submitted their CVs. Casting is open to applicants from all around the world.
The show is expected to premiere in the autumn of 2021, which means that dancers should submit their applications by August 24.