News
Google to remove Danish music from Youtube
---
This article is more than 3 years old.
Danish music tracks will be removed from Youtube on Saturday. The development comes after a disagreement with Koda on how artists should be paid for their music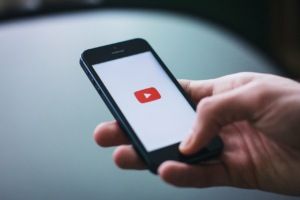 Google is set to remove Danish music from Youtube following the expiration of its agreement with Koda.
The music tracks will be removed from the video-sharing platform on Saturday, reports DR.
The development came after it remained unclear how Danish artists should be paid for their music. Koda manages the rights of composers and songwriters.
Compensation for artists
Dan Chalmers, director of Youtube Music for Europe, Middle East and Africa, said that Koda was "asking for significantly more than what we pay our partners around the world".
Koda maintained that Google wanted to slash payments for Danish artists by 70 percent. Its media director Kaare Struve said that this was a "reduction Koda will not accept".
In the event that the two parties do not agree, Chalmers said that Youtube would have no choice but to remove Danish music from the platform.
Impact on Danish artists
Youtube serves as a platform for emerging Danish talent and the removal of their music there is a lost opportunity, said Struve.
The agreement between Google and Koda expired in April. It was temporarily extended as the parties tried to broker a new one.
"Without a licence, we are not able to make the content available in Denmark," said Chalmers, adding that the door remains open to continue dialogue.