News
Local Round-Up: War on electric scooters continues
---
This article is more than 3 years old.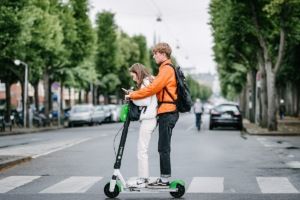 A political majority believes electric scooters cause too many traffic incidents and therefore something needs to be done – particularly in highly congested areas.
Parliament will discuss a new road law that allows municipalities to ban the placing of rental scooters on roads and streets in the coming months, reports DR.
Riding scooters on cycle paths and streets will still be permitted. The politicians in Copenhagen had previously set a ceiling of 3,000 rental scooters in the capital.
---
Copenhagen gets a place for proper grief
The national association for life and death, Landsforeningen Liv&Død, is launching a series of free events for those who have lost their loved ones. The 'SorgBar' events will take place on August 20, September 17 and October 15 at EKHO EKHO, a music centre on Refshaleøen in Copenhagen. According to organiser Adam Scavenius, music will play a central part in SorgBar. While there is no fee, there are a limited number of places, so registration is required. Learn more at livogdød.dk
Copenhageners feel safer in Nordvest
According to an annual city report that measures citizens' security in the various districts at night, Nordvest safety vibes have been improving these past 2-3 years. The figures for the region have decreased from 30 percent of citizens feeling unsafe to 22 percent. Cecilia Lonning-Skovgaard, the employment and integration mayor, believes the primary reason is the diminishing gang conflict as many resident gang members have been in prison of late.
Apartment prices going up again in most parts of Copenhagen
Aondominium sales throughout the capital are increasing again following a dip due to the Coronavirus Crisis in recent months, reports the estate agent firm Boligsiden. The survey reveals that Vesterbro and Østerbro have seen the biggest increase: 5.9 percent and 5.3 percent respectively. However, Hellerup's and Brønshøj's condominium sales have fallen by 2.1 and 2.2 percent respectively.
Car sharing app floats a Renault to highlight excessive car numbers 
Danish car-sharing app service GoMore is launching a new campaign in light of increased congestion. The new campaign, 'Share or Sink',  has set a grey Renault Laguna afloat in the harbour. The metaphor behind the installation is that there is no room for it on the roads anymore. The company offers free tours starting from Kayak Bar. Book a spot here.