News
National Round-Up: Returning foreigners not repaying repatriation fees
---
This article is more than 3 years old.
Elsewhere, Chinese security firm refutes espionage allegations and a new fitness chain is set to break a sweat in Denmark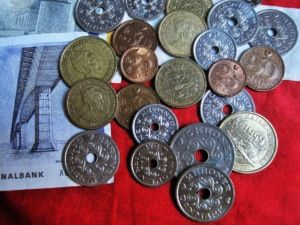 According to BT tabloid, the Danish state has missed out on millions of kroner in cases involving repatriation away from Denmark.
More specifically, it regards repatriation paid to foreigners who have regretted their decision and returned to Denmark without repaying the repatriation support – usually amounting to 100,000-200,000 kroner.
An inept system has meant that municipalities have been unable to track down returned repatriated foreigners if they relocate to another municipality.
READ ALSO: Immigration down, emigration up in Denmark
One out of 140 paid back
This is because the municipalities have not had access to look into whether specific persons have been repatriated in the Immigration Information Portal database.
Therefore, the municipality can only detect a case if the foreigner has come back to the same municipality from which they left.
Of the at least 140 cases uncovered by BT, repatriation returnees paid back the money in just one case. The government says it has no idea how many similar cases are out there.
---
First prison sentence for speeding offence
A man from Hvidovre who drove 156 km/h over Langebro Bridge in Copenhagen has been sentenced to 30 day-probation. It is the first time in Danish history that a speeding offence has led to a prison sentence. Additionally, the man's driver's license has been revoked for a year. However the prison sentence is conditional – the punishment will come into play if he violates the traffic law again.
Chinese firm shoots down espionage allegations
Following the criticism that 88 Chinese surveillance cameras installed on the Danish Naval ships, the Absalon and Esbern Snare, pose a security threat, the Chinese security company Hikvision in question has refuted the possibility that there might be a built-in back door for espionage. The company has called the allegations 'erroneous claims' and stated that the company "has unfortunately been caught in a broader political and trade conflict".
Antibody tests selling strong
An increasingly popular item in pharmacies, over 14,000 coronavirus antibody tests were sold in Denmark by the end of July. When pharmacies initially started selling antibody tests in early June, only a few branches in the capital area had the test available for purchase. Today, the test can be obtained at 140 pharmacies nationwide. So far, only 7 percent have tested positive. However all customers are still encouraged to follow health authority guidelines due to the fact that it is yet unknown how long the antibodies can protect against the coronavirus.
New fitness chain hitting Denmark
In the next five years, a new fitness chain is expected to open around 100 new centres in Denmark. Per Lyngbak Nielsen, one of the founders of Denmark's biggest fitness chain, Fitness World, is launching the new brand, named FitnessX. Nielsen is investing a significant million-kroner amount into the new chain. However, it is not known when the first FitnessX centre is due to open.