News
Business Round-Up: Billion kroner Skattestyrelsen fraud case rejected in Dubai court
---
This article is more than 3 years old.
In other news, Air India is saying goodbye to its routes to Copenhagen and Stockholm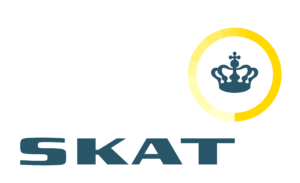 In its long-running fight against Sanjay Shah, a British businessman suspected of orchestrating dividend fraud depriving the Danish state of 12.7 billion kroner, the Skattestyrelsen tax authority has lost the latest round of their battle in Dubai, TV2 reports.
The case first came to light in August 2015, when the tax authority reported the dividend fraud. Later it was forwarded to Dubai.
READ MORE: Tax authority gunning for British connection in fraud case
According to the decision, Skattestyrelsen has seized 9 million documents from Sanjay Shah and his companies since it started its case – and 3 million of them were shared with the court in Dubai.
Three million documents not enough for Dubai
However the court in Dubai believes Skattestyrelsen did not present sufficient evidence and documentation against the suspects.
Accordingly the tax authority has been ordered to cover Sanjay Shah's legal costs.
Skattestyrelsen appealed immediately, stating that it does not agree with the acquittal.
Skattestyrelsen has so far filed lawsuits against more than 400 companies and individuals in relation to the case since 2015.
---
Tivoli visitor numbers have halved
In the wake of the Coronavirus Crisis, the number of visitors at Tivoli has significantly decreased and now the amusement park expects to declare a pre-tax loss of 150-200 million kroner for 2020, reports JydskeVestkysten. Guest numbers, it projects, will fall by 50 percent during 2020. In the first half of the year alone, the amusement park lost 135 million kroner. Compared to the same period last year, revenue fell by 59 percent to 163 million kroner.
Air India closing routes to Copenhagen and Stockholm
Air India has decided to close its routes to Denmark – a blow to the 82,000 annual passengers using the service between Copenhagen and New Deli, reports Check-in.dk. Stockholm and three other cities in Europe are also losing their connections. The Indian state-owned airline on August 15 announced via Facebook that the closure is a direct result of the coronavirus.
Novo Nordisk's new diabetes pill coming to Denmark
According to the pharma giant Novo Nordisk, its new diabetes pill Rybelsus is now coming to Denmark. The medicine was first launched in the USA in 2019 and helps the body to produce insulin. So far most diabetes medications have been taken as injections. The new drug is a pill version of one of Novo's other diabetes drugs, Ozempic.
Coop wants customers to wait until risk group buy facemasks first
Supermarket chain owner Coop urges people outside the coronavirus risk group to wait to buy facemasks. Last Friday the group's stores sold 1.3 million units and the group is now concerned there won't be enough for everyone, TV2 reports. According to the group approximately 1 million masks will be delivered to the shops every day. However, it still anticipates difficulties trying to keep up with demand. As of August 22, everyone in Denmark will be obliged to wear facemasks on public transport. Coop owns Kvickly, Fakta, Irma and the Brugsen range.
Danish Crown expects to be back in business soon
Danish Crown's slaughterhouse in Ringsted, a recent epicentre of the coronavirus, has recorded a significant decrease in the number of infecteded workers this past week. Only 21 employees have been found to be infected. According to the slaughterhouse, around 400 employees were tested yesterday for the second time. Earlier, the slaughterhouse saw a spike in the number of coronavirus infections, reporting 142 positive cases. Per Laursen, the production director at Danish Crown, hopes to be able to resume work on Friday.