News
Fake text messages from TestCenter in Denmark smishing for users' information
---
This article is more than 3 years old.
Statens Serum Institute warns public about fake text messages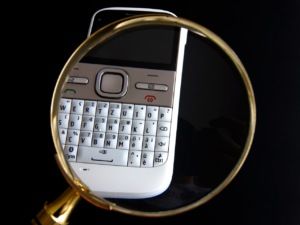 Over the past few days, several people have received false invitations via text message from the TestCenter in Denmark (TCDK) to book an appointment for a test or requesting information. Many consequently visited the TCDK claiming they had received a message to get a coronavirus test.
However, Statens Serum Institut (SSI) confirmed in a press release yesterday that these messages are not from TCDK. They are fake messages that come from unknown senders whose purpose is to collect personal data from the phone user.
"They are called smishing messages, whereby someone pretends to be TestCenter Denmark. The purpose is to deprive people of personal information," explained , Anne-Marie Vangsted, the head of TCDK.
Smishing is a well-known form of fraud that consists of messages that are made to look like they are from a trustworthy company. They usually get the user to do something with the text, like making a call or sharing confidential data.
They tend to be very convincing, so it is easy to confuse them with a genuine message.
Tests invitations are via e-Boks or mail
SSI is encouraging citizens to be careful if they receive a message of this sort.
"They should not respond to text messages asking them to upload a picture of their NemID or order a COVID-19 test," reasonsed Vangsted.
The SSI only invites citizens for a COVID-19 test or an antibody sample via e-Boks or a physical letter that arrives in your mailbox.
To check the results of your test, visit sundhed.dk or contact your doctor. If the test is positive, you will be called by the Danish Agency for Patient Safety. In none of these examples, will you receive a text message.
Spotting smishing messages
To detect a smishing message look out for signs such as spelling mistakes or claims that the matter is urgent and that you need to act now. The fraudsters want to make you worry, hoping you follow their instructions.
If you receive a message of this type, remember not to click on any link. Deleting the message is the safest thing you can do to avoid any fraud.