News
National Round-Up: 50 new security cameras being installed in Denmark
---
This article is more than 3 years old.
Elsewhere, a new children's shelter is opening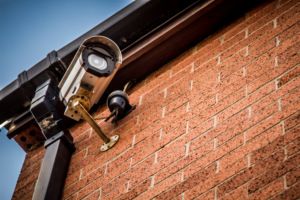 The Danes are well known as a nation who are well looked after by their Nanny State from cradle to coffin.
But they don't like being filmed by Big Brother doing it!
The February 2015 Copenhagen Shootings revealed the full extent of the capital's unofficial CCTV network, when thousands of private cameras were utilised by the authorities to track down and kill Omar Abdel Hamid El-Hussein.
And now the government has started installing some devices of its own.
Fifty to start with, more to follow
The police have confirmed that 50 new security cameras are being installed to begin the implementation of the government's 2019 proposal 'Security and Safety in the Public Space'.
The police are hopeful the cameras will prevent crime and aid their investigations.
The cameras will be placed in Copenhagen (14), eastern Jutland (12), southern Jutland (11), Funen (7) and central and western Zealand (6).
A further 100 cameras will be installed next year, with 150 more to follow in the coming years.
---
Iceland no longer recommended for travels
In light of Iceland's tightened travel restrictions, the Foreign Ministry now advises against all unnecessary travel to Iceland. The ministry explains that free movement is extremely limited in Iceland. From Wednesday midnight, all arrivals in Iceland must be tested for coronavirus upon arrival and again after five days. Visitors are not allowed to visit restaurants, schools, bars, shops or swimming pools.
Nurse tests positive for coronavirus in Aalborg
A nurse in the cardiopulmonary surgery department at Aalborg University Hospital has tested positive for the coronavirus, confirms Region North Jutland to DR. According to the region, the nurse has had no close contact with patients, and accordingly patients have not been isolated. Two employees have been tested and are waiting for an answer now.
First children's shelter opening
Denmark's first children's shelter Joannahuset is opening in Christianshavn, reports DR. The shelter will be run by seven professionals and about 60 volunteers for people under the age of 18. Joannahuset is financed by a grant from Parliament and support from two municipalities. With eight beds, it can accommodate around 400 children and young people a year (under the assumption the average stay is one week).
Speedy arrests see 12 detained across Denmark
Some 12 people were yesterday arrested under suspicion they are part of an organisation involved in acquiring and redistributing large amounts of amphetamine in different parts of the country – Nørresundby, Vejle, Horsens, Djursland, Aarhus and Vestegn – according to the police. The police explain the detainees are nine men and three women aged 24 to 60. It is believed that the arrests are connected to a major police operation on July 28 in Odder.