News
Record low numbers of children with Down Syndrome being born
---
This article is more than 3 years old.
In 2019, just 18 babies with the disorder came into the world across Denmark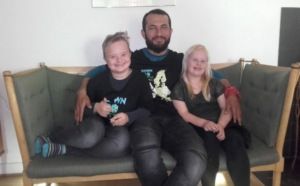 Never before have so few babies with Down Syndrome (DS) been born in Denmark, according to a new report from the national cytogenetic central registry (DCCR).
According to the report, just 18 children with the disorder were born across Denmark in 2019 – the lowest figure since the registry began in 1970.
Since Denmark began offering DS screening to all pregnant women in 2004, the number of babies born with the disorder has plummeted. 
In 2005, the number had halved and since then about 33 children on average have been born with the condition every year. 
READ ALSO: More Danes choosing to keep Down's Syndrome babies
More go through with it
Every year, there are parents who decide not to terminate their pregnancy despite the foetus being diagnosed with DS. Last year, seven children were diagnosed before birth.
That's a scenario that the national association for the disorder, Landsforeningen Downs Syndrom (LDS), wants to see more of.
"We know that many switch to autopilot when they are told that they are expecting a child with Downs. 'It's too overwhelming and we choose not to go through with it,' is the reaction," Grete Fält-Hansen, the head of LDS, told TV2 News.
"Our goal is to qualify the decision. The new figures call for the health authority to take responsibility and provide updated and nuanced information. We can't have a society that automatically turns to abortion because of a diagnosis."
Numbers from 2015 showed that over 98 percent of foetuses with DS were aborted in 2014.
However, in recent years more Danes are choosing to keep their child, despite a DS diagnosis.