News
Legendary Copenhagen jazz joint on the brink 
---
This article is more than 3 years old.
Coronavirus restrictions have forced Montmartre to cancel all future concerts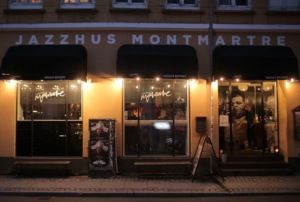 The Danish jazz scene is in mourning today following the news that iconic Copenhagen jazz club Montmartre is on the cusp of going bust and has cancelled all its concerts.
The management and staff have also been let go as the ongoing Coronavirus Crisis has proven a bridge too far for the historic venue.
"The corona limitations on our capacity results in us only being allowed to use 35 of our 85 seats, which is not economically durable. The situation now forces us to cancel all concerts. Montmartre has been operating as a non-profit for the last ten years and we do not have the surplus funds to survive this crisis," the management wrote.
READ ALSO: Here lies an all-time great of jazz
Hoping for a hand
The city had nominated Montmartre to become a regional venue earlier this year – which would have given the club 1 million kroner annually – but the Danish Arts Foundation decided against that. 
There is still a hope that Montmartre can be rescued from the abyss, but time is running out. 
"Montmartre has presented thousands of historic concerts since 1959, and it has been part of several generations of talented artists maturing into stars. But we cannot continue any longer – unless someone comes to our rescue at the 11th hour. My phone is on and my fingers are crossed," said board chairman Michael Christiansen.
Since opening in 1959, Montmartre has been one of the most respected jazz clubs in Europe.
Dexter Gordon (see video below), Ben Webster (who is buried in Copenhagen), and Stan Getz all spent many years living in Copenhagen back in the day and often graced the stage of Montmartre.
Sonny Rollins, Herbie Hancock, Charles Mingus, Donald Byrd, Chet Baker, Cecil Taylor and Dizzy Gillespie are just a handful of other legends to dazzle crowds at the club.
For a period in the mid 1990s and the first decade of the 2000s, the club ceased to exist before it once again opened in its original venue in 2010.