News
Business Round-Up: Corona-stricken economy shrinking less then first feared
---
This article is more than 3 years old.
Meanwhile, mixed employment news and impressive Danish business performances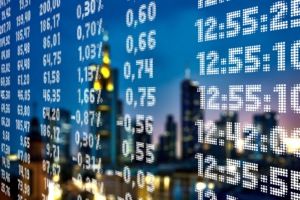 Denmark's GDP shrunk by 6.9 percent during the second quarter of 2020, which was 0.5 percentage points less than previously forecast, according to Danmarks Statistik.
The decrease still represents the largest quarterly fall since the early 1990s, but it does at least signal more encouraging prospects for the rest of the year.
Strong recovery
The shrink came as no surprise, but this signals a stronger recovery than first thought – with Tore Stramer, the chief economist at Dansk Erhverv, describing  GDP growth of 4-5 percent as "not unthinkable" in the third quarter.
On Monday the government also announced a revision of its total GDP prediction for 2020, cutting its forecast from -5.3 to -4.5 percent.
This came alongside confirmation of a 9.2 billion kroner 'war chest' to support struggling businesses during the recovery.
---
Aldi joins fight against food waste
The budget supermarket giant Aldi has teamed up with food waste company Too Good To Go to begin selling 'happiness bags' made up of excess fruit and veg at a reduced rate. Each bag will contain produce worth more than three times its sale-price and represents the latest in Aldi's sustained efforts to reduce food waste. The scheme – which saved over ten tonnes of food waste during its trial period – was introduced nationwide on Monday.
Employment protection scheme introduced
On Monday, the government announced a new scheme to support struggling businesses in the retention of their workforce following the end of the wage compensation agreement on August 29. The new 'temporary division of labour scheme' allows relevant employees to work fewer hours, share tasks with colleagues, and receive a greater rate of unemployment benefit. It will be in place until December 31.
Unemployment falls again
For the second month in a row, the rate of unemployment in Denmark has fallen – reversing the increase that came about with the lockdown at the start of the year. Figures from Danmarks Statistik show a further 5,500 entered the labour market from June to July, and it is a trend likely to be further supported by the introduction of the new division of labour scheme.
Debt collection errors not breaking news for Danske Bank
A legal investigation has revealed that Danske Bank has been aware of some of the problems relating to its debt-collection operations since 1992. This comes just days after executive vice president Rob de Ridder claimed that the bank had only become aware of issues in early 2019. Amongst other things, the investigation uncovered a 2008 internal memorandum describing exactly the issues which have since come to light about the bank, pertaining to the collection of outdated and excessive debt.
Scandic cuts jobs
Two weeks after the announcement of 250 job cuts, Scandic has now announced that figure has been reduced to 190 redundancies. Successful negotiations with union representatives made the decrease possible, but it still remains a significant loss to a Danish workforce that numbered nearly 2,000. The hotel chain has been hard-hit by the corona-crisis as a result of reduced tourism, due in no small part to the 'six-day-rule' that was only recently abolished.
Record breaking online sales
As Danes turn to the internet for their grocery, sanitary and sanity needs, online sales are booming. The need to be well-fed and well-occupied has led to record online revenues of 74.7 billion kroner, with online sectors hit by the crisis being more than made up for by newly burgeoning online markets.
Arla thriving amidst the chaos
Despite corona-setbacks, Arla delivered a strong result on the first half of the year – seeing a 2.8 percent revenue growth. Increased consumer demand alongside a rapid restructuring of production and delivery processes ensured success for the dairy giant.
Property valuations delayed again
The minister of taxation, Morten Bødskov, revealed last night that the new appraisals of homes will not take place until summer of 2021. These valuations determine the amount of tax people pay and have now been delayed six times. With previous reports indicating that as many as 800,000 have been paying too much property tax since 2011, the delay has been met with a great deal of annoyance.
Lego on an international stage
At a time when other toy manufacturers are struggling, Lego has confirmed an impressive 7 percent growth in revenue for the first half of the year. Its interim turnover of 3.9 billion kroner was largely driven by double-digit growth rates in a number of global markets, as well as a strategic turn towards online sales.
Houses for sale reach another record low
Low supply means there are a record low number of houses for sale in all but 10 percent of Danish municipalities. It is at its lowest level in ten years – 15 percent lower than figures from this time last year.